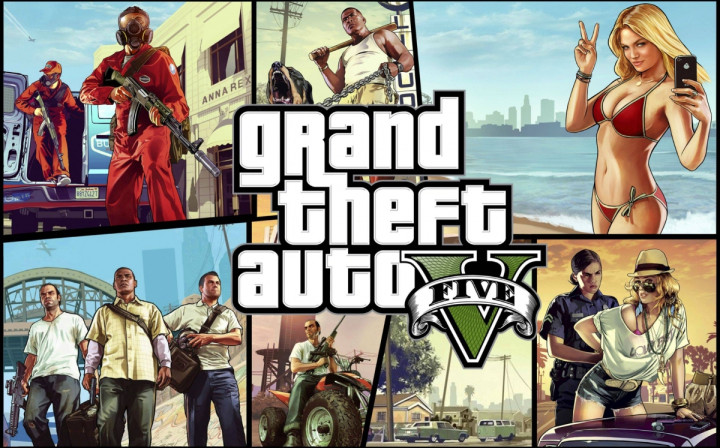 Rockstar recently announced the arrival of GTA 5 re-mastered edition for next-gen consoles (Xbox One and PS4) and PC in the fall, while restless gamers are already hinting at the possibility of an exclusive GTA 5 DLC for PS4 with the upcoming re-mastered edition.
An insider tip-off via GameSpot reportedly suggests that the PS4 is likely to get some exclusive DLC rights over PC, Xbox One and other current generation consoles with the re-mastered release of GTA 5.
According to GameSpot, quoting a recent interview with Kotaku at E3, the PlayStation marketing executive, John Koller, pointed out that "GTA 5 is a PlayStation franchise" as the success of GTA 5 on PS3 has relatively overshadowed the sales figures of Xbox 360 version.
Koller added in the interview that something very special awaits PS4 fans of GTA 5, and more will be revealed in the coming weeks and months.
According to the YouTube tipster, PS4 owners will have exclusive rights to download the GTA 5 re-mastered edition directly via GameStop at midnight release instead of standing in long queues for purchasing the game.
The tipster notes that PS4 owners are likely to enjoy the exclusive download privilege for GTA 5 midnight release unlike other gaming platforms, which might just be the deal that Koller was hinting at in his interview with Kotaku.
Do you think PS4 will receive an exclusive DLC for GTA Online or is this just a marketing gimmick? Please leave your comments below.
Also Read: GTA 5: Mod Any Car Parts Online with Car Customisation Glitch