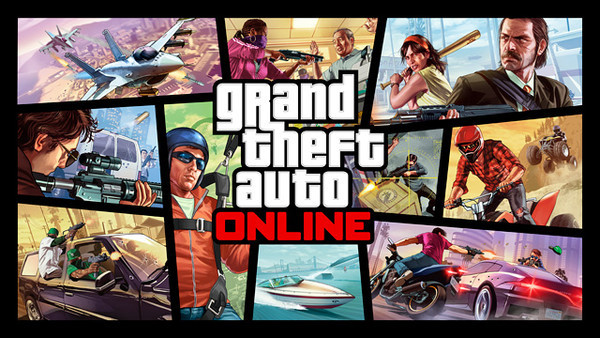 Grand Theft Auto 5 (GTA 5) Online gets a major boost with a new breed of Rockstar Verified Jobs as ten refreshingly addictive player-created jobs get added to the game's multiplayer profile. This time around the contributions come through a pair of power users who already own Rockstar's commendations, along with a couple of crewmates specialised in Race Creation.
The game developer is reportedly retiring the older Races and Deathmatches from the December release (first batch of Rockstar Verified Jobs), owing to game limitations on the total number of jobs that can be made available at any given time in Freemode.
Curious GTA 5 gamers, however, can replay the older verified jobs via Social Club Jobs page, by manually adding them to online mode. Check out Rockstar's latest list of highly-recommended races and a couple of riveting deathmatches:
Around the Mirror and Windy Hills

Poklaan, the leader of The Only Ones Gang takes credit for his twentieth creation: Around the Mirror and Windy Hills, which is a testament of his fine Creator skills.
Set around the scenic location of Mirror Park, Around the Mirror offers a clean and quick race with up to 16 players vying for supremacy along the long straights. It is a perfect choice to test the speed limits of your newly acquired supercars (Grotti Turismo R and Dinka Jester) from Rockstar's Business Update.
Poklaan's Windy Hills is apparently inspired by an earlier Rockstar Created Race - Power Trip. It takes you on a motorbike racing spree through the rotary blades of the RON Alternates Wind Farm in Blaine County along treacherous cliff-side hairpin curves combined with long straights in a 16-player lap race. Delicate steering and precision timing is the key to win this race, if you hate losing or risking your life.
Transformer Station and Hill Valley Cemetery

Transformer Station brings Pizza690's talent with Deathmatch creation to the forefront, as teams fight for supremacy and control of power supply through Los Santos city with their bases at the north east.
As Rockstar notes, with just two armour packs and a handful of firearms at your disposal, the choice of weapons at start will eventually decide your team's victory or defeat.
If you are looking for some adventure, take up the Hill Valley Cemetery challenge as zombies rise from the dead while gravestones offer cover for teams. Enjoy loads of health packs, weapons and vehicles strewn all over the place as you fight your way out.
Desert Test Track 4x4 and Farm Fresh

In Desert Test Track 4x4, test your mettle at handling buggies through the Sandy Shores airfield with sharp turns, picturesque views and bumpy off-road obstacles to slow you down or throw you off course.
Gamers are advised to avoid the tire wall chicane, else risk meeting a gruesome death with prickly pear strewn all around the place. Bongongta69 takes the credit for this track along with the coveted title - "R* Verified baby".
Farm Fresh brings a diverse expanse of terrain with challenging sections around Martin Madrazo's ranch at La Fuerte Blanca, as you race the dirt bikes through the Redwood Lights track and back down to clear on-road section in Vinewood Hills.
Coupe D'etat and Power Hour

As its name implies, Coupe D'etat is a testament for careful vehicle selection with exquisite layout and terrain planning for the course. According to Rockstar, the underused vehicle class seems to be the perfect getaway for this race event running through tricky turns and hill sections.
Gamers should beware of crossovers while taking easy shortcuts and deviations across the abandoned railway line in Coupe D'etat.
Power Hour brings the thrill of high-speed racing across the Palmer-Taylor Power Station on the east coast of San Andreas. Race leaders run the potential risk of electrifying collisions as they could be forced by tail-chasers into the deadly double loop, which is a hallmark of this track.
Refuel and The Hospital Dash

Refuel puts you into an endurance race from Grapeseed, around the Alamo Sea, through Sandy Shores and down the Senora Freeway into the city, before winding up at Mirror Park. Stretch your driving skills to their limits as you randomly encounter asphalt and dirt tracks, besides navigating tight turns and long straights in a 15 player lap race.
Get your cars repaired at the pit-stop junction, the Hospital Dash, as you end up in frequent collisions in this short 1.33-mile sprint from Burton to Los Santos County General. With oncoming traffic turned on, the race should offer a fully-satisfying authentic emergency experience.
[Source: Rockstar Newswire]