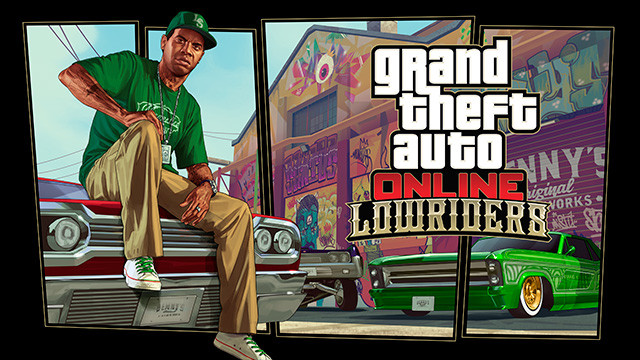 Rockstar has just released the highly-anticipated Lowriders DLC for GTA Online on current-gen gaming platforms including PlayStation 4, Xbox One and PC via automatic update. The new update also features Benny's Original Motor Works (the hottest vehicle customisation garage in Los Santos), besides introducing two brand new rides – the Declasse Moonbeam van and the Willard Faction.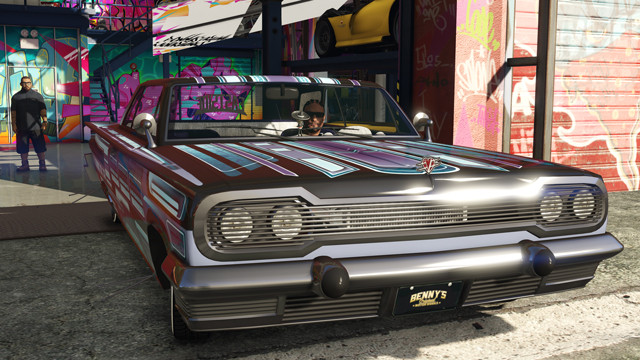 The Moonbeam van brings two-handed weapon firing capability from the vehicle's rear doors, while the game-maker encourages car modders to customise their favourite lowrides to the hilt with a spate of accessories including custom hydraulics, engines, steering wheels, rims, tyres, gear shift levers, horns, bobbleheads, rear window plaques, sound system mods, custom paint jobs, vanity plates and plate holders.
Lamar's exclusive gang missions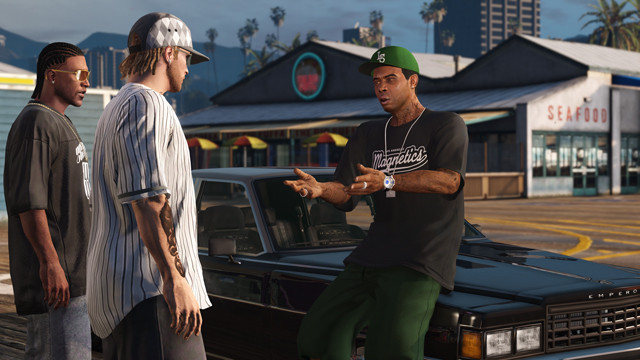 Lamar will take centre stage in the Lowriders DLC, as he concocts a scheme to rule Los Santos and take over rival gangs in the neighbourhood through a series of Contact Missions involving subterfuge, skill and absolute firepower. Look out for Lamar's phone calls as he will seek your help in his quest for power and to take his rightful place on the throne.
Brand new close-quarter weapons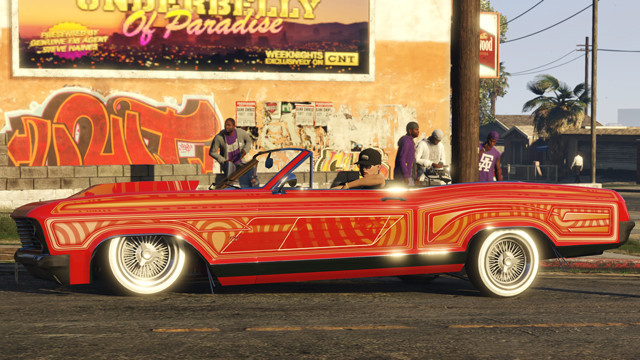 Upgrade your armoury with a couple of new weapons including the rapid fire Machine Pistol and the destructive Machete. You may also indulge in applying new luxury-finishes for your favourite range of weapons.
25% rebate on fourth property with 10-car garage
Enjoy 25% rebate on purchase of your fourth property with 10-car garage, which unlocks once you install the Lowriders DLC and fulfil a few pre-requisites:
Get your e-mail address verified via Rockstar Social club
Become a subscriber of Rockstar's mailing list
Be a member of any Social Club Crew
New Scene Creator
Explore the brand new feature of scene creator that integrates into Rockstar Editor's Director Mode and allows you to create custom settings for recording your favourite clips from your gameplay in GTA Online. Save up to four scenes or create custom backdrop for the game world with over 200 props.
Avid GTA gamers can now enjoy a bunch of new gameplay options and settings, as listed in the official changelog: