Fallout 4 is official: Bethesda launch teaser website ahead of E3 conference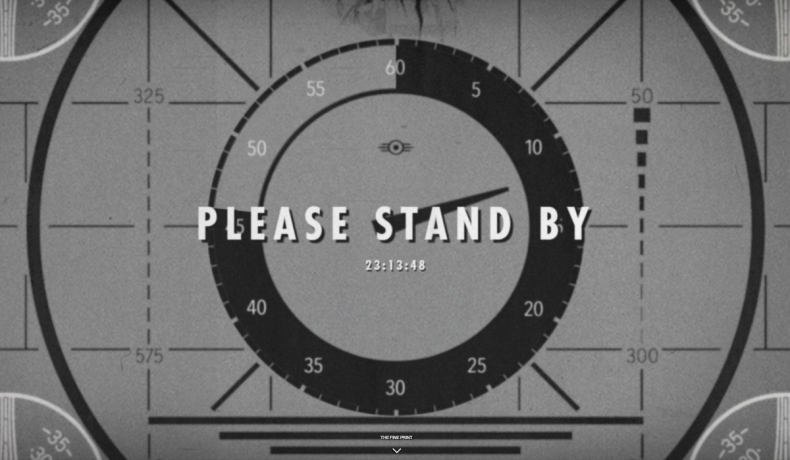 Bethesda Softworks has launched a website for Fallout 4, teasing a reveal of some kind for Wednesday 3 June ahead of the developer and publisher's first ever E3 press conference on 14 June.
Long rumoured to appear at last year's E3, last December's The Game Awards and now Bethesda's own press conference – Fallout 4 is the long-awaited latest game in Bethesda's post-apocalyptic RPG shooter series.
The website currently shows a countdown to 3pm BST on 3 June as well as some information about Bethesda and an Pegi 18 rating, properly pertaining to a trailer of some description or to the game itself.
Fallout 3 was released in October 2008 and was followed up by Fallout: New Vegas in October 2010.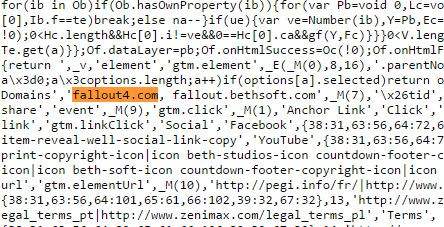 The web page's source code (the important bit of which is pictured to the right ) reveals the domain Fallout4.com, confirming what many are assuming ahead of whatever awaits when the countdown reaches zero.
In May an animator let slip that Bethesda had hired Mirada Studios to create a CGI trailer for Fallout 4.
Numerous reports and leaks over the years have touted the US city of Boston, Massachusetts as the game's location. It seems we'll know for sure soon enough.