It appears retailer Amazon has revealed the box art for Naughty Dog's PS4 exclusive Uncharted 4: A Thief End's early on their US listing for the anticipated sequel.
Often these kinds of leaks come from sites using placeholder fan art, but this certainly looks a lot more official and professionally made.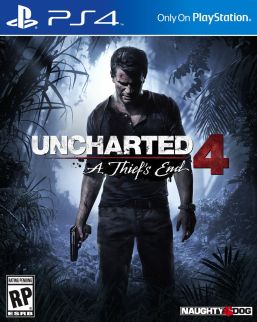 If it isn't the box art we'll see on shelves when the game is released next year, then it certainly wouldn't look out of place.
The listing is still live as of the time of writing and touts the game's release date as 31 March – a placeholder marking the end of the financial year, by which point Sony plan to release the action adventure game.
Uncharted 4 was originally intended to be released at the end of 2015, but was delayed, leaving Sony with a much more empty line-up for the end of the year which they will be looking to strengthen at E3 in mid-June.
We ran through what to expect, what's been rumoured and our own predications for Sony's E3 here.
Uncharted 4's official synopsis is as follows:
Several years after his last adventure, retired fortune hunter, Nathan Drake, is forced back into the world of thieves. With the stakes much more personal, Drake embarks on a globe-trotting journey in pursuit of a historical conspiracy behind a fabled pirate treasure. His greatest adventure will test his physical limits, his resolve, and ultimately what he's willing to sacrifice to save the ones he loves.