Halo: ODST coming to Master Chief Collection in May announces 343 Industries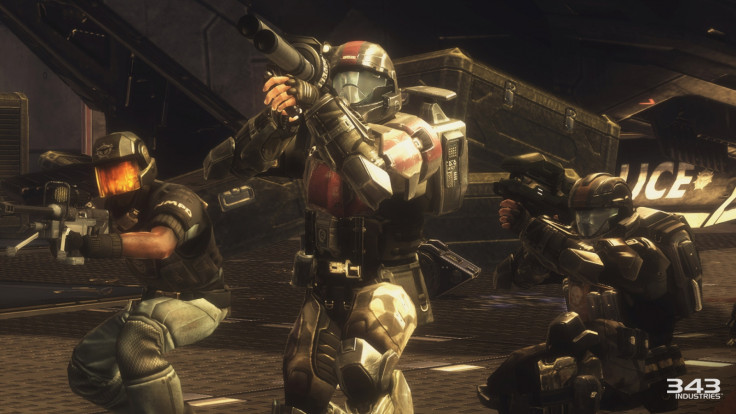 Halo developer 343 Industries has announced that their remake of Halo 3 follow-up ODST will be released as part of the Master Chief Collection sometime in May, alongside a remake of the Relic multiplayer map from Halo 2.
More details regarding most of these will follow soon, as stated in a post from 343 on Halo Waypoint detailing the long-suffering anthology's latest update. The set of remakes, which brought Halo: Combat Evolved, Halo 2, Halo 3 and Halo 4 to the Xbox One was a disaster upon its release last November, but is now in a functioning state after a series of patches.
"Additionally, we're excited about the progress of the Relic multiplayer map remake and the Campaign for Halo 3: ODST, both of which are on track to release within Halo: The Master Chief Collection next month with our next content update," say 343. "Look for more details next month, including the final map name for the Relic remake, release date and more."
This new update weighs in at 1.6 GB and will add ranked playlists, new penalties for quitting and team kills, as well as general stability and gameplay tweaks. The update will also launch in May alongside the new remake content.
Following the problematic launch of the Master Chief Collection Microsoft and 343 announced that ODST was in the making and would be made free to anyone who purchased and played the game between its 11 November launch and 19 December when the game's online portion was practically useless.
This would also indicate that ODST will be a paid download, though it is possible that Microsoft could make it completely free by means of a wider apology. It'd be nice to see, but remains unlikely.
ODST was a smaller-scale spin-off from Halo 3 released one year after the trilogy-concluding. Bungie decided to focus the game on a group of humans, rather than putting them in the shoes of the super-human Master Chief or a similarly powerful character like Arbiter in Halo 2.
Its release on Xbox One leaves one first person Halo game which has yet to be remade. Halo Reach was Bungie's last before moving on from Halo and Microsoft, and joining Activision to make Destiny – released last year. It seems unlikely at this point that Halo Reach won't also be remade for the Master Chief Collection at some point.
All this, with Halo 5: Guardians still to come later this year.
© Copyright IBTimes 2023. All rights reserved.