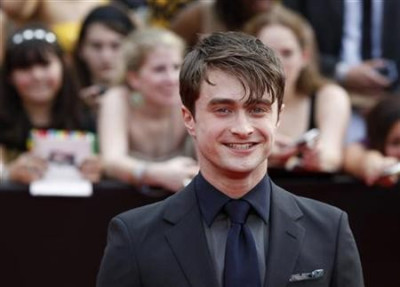 So it's that time of the year once again when young British stars are given the opportunity to let their wallets do the talking in a bid to win the coveted title of the UK's richest young celebrity.
This year's Heat magazine's 2011 30 Under 30 Rich Listhas been filled with more drama and twists this year than the personal lives of some of the celebrity's that feature in it.
Harry Potter star Daniel Radcliffe overcame stiff competition from Twilight star Robert Pattinson to be named the UK's most affluent young star.
Radcliffe landed the top spot once again with estimated total earnings of £51.8million after racking up another £6.1m since last year. Not too for a 22-year-old is it?
However, the actor's victory was almost eclipsed by rising star Pattinson who leaped up two places to the third spot with an estimated wealth of £24.9million, mainly driven by the success of the Twilight films.
The Harry Potter star is followed by Pirates of the Caribbean star Keira Knightley, 26, who held on firmly to her second place position with an estimated wealth of £30.8million.
Radcliffe's co-stars Emma Watson, 21, and Rupert Grint, 23, were unfortunately into fourth and fifth places respectively by Pattinson's rapid rise.
Meanwhile, songstress Adele, 23, was the highest new entry at 16, with an estimated wealth of £7.7million.
Heat editor Lucie Cave said: 'Life is brilliant when you're young, talented, beautiful and phenomenally rich.'
Let's have a look at the top ten of ridiculously rich young runner ups who made it onto the very expensive list...