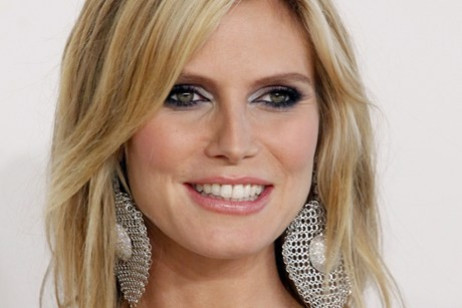 Heida Klum has revealed that she is a "little devil" between the sheets and loves having wild sex with her new boyfriend Martin Kristen.
The German-born supermodel made headlines in 2012 when, months after splitting from her husband of seven years, the singer Seal, she fell in love with her minder Kristen.
The mother-of-four said: "Some people are more experimental in bed and others are more boring.
"If you are wild and crazy, bring it on so the other person is well aware that you have little devil horns that come out every once in a while," she told the American edition of Marie Claire.
She added: "It's good to make an effort to dress up sometimes, to do things outside the norm."
The Project Runway host, who filed for divorce from Seal in April 2012, said she had changed since their separation.
"I don't think [I'll get married again] No. No," she said
"People say, 'Oh, God, how devastating to go through a divorce.' Did I wish for this to happen to my family? No. But everyone is healthy - we're moving on with our lives.
"It's not what I wanted - it's not what anyone wanted - but it's not a real problem."
Klum's relationship with Kristen has drawn inevitable parallels with Whitney Houston and Kevin Costner's 1992 film The Bodyguard about a singer who falls for the man employed to protect her.