Saudi Arabia, the desert kingdom which was built on exporting crude oil, is predicting that fossil fuels will become a thing of the past by 2050.
And the world's largest crude exporter believes that in the not-too-distant future it will be exporting solar energy instead.
Speaking at a climate change conference in Paris on 21 May, oil minister Ali Al-Naimi said: "In Saudi Arabia we recognise that eventually, one of these days, we're not going to need fossil fuels.
"I don't know when - 2040, 2050 or thereafter. So we have embarked on a programme to develop solar energy."
Al-Naimi added that "hopefully, one of these days, instead of exporting fossil fuels, we will be exporting gigawatts of electric power. He noted that oil prices as low as $30 or $40 a barrel wouldn't make solar power uneconomic.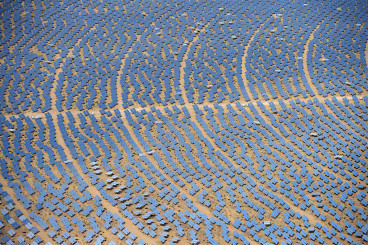 Bloomberg's new energy finance's database of renewable energy projects says that Saudi Arabia's solar energy production is minuscule compared with other countries. It has less than 50 megawatts of solar power capacity that's just 0.1% of Germany's 38 gigawatts, the database reveals.
Professor Paul Stevens, of the London-based Chatham House think tank, told Bloomberg: "Al-Naimi is being realistic and looking to the future in the knowledge they can't keep burning fossil fuels and the age of oil is disappearing at a rate of knots.
"The beauty of crude is that you can just stick it into a container and export it anywhere in the world, but with power there are limits. He may talk of solar power, but there are a few technological hitches to overcome before it's realistic."