Lyon family will return with more drama when Empire season 3 premieres on 21 September on the Fox Network. But before the season premiere, here is a recap on what happened in Lucious, Cookie, Jamal, Hakeem and Andre's lives in season 2 and what can we expect from them in the upcoming season.
1. Lucious and Cookie's relationship was a high point in season 2. As it started with Cookie trying to start her own label, but when Lucious lost his CEO status, Cookie supported him and helped him get through the tough time.
In the finale, Lucious and Cookie shared a sweet moment, wherein the former confessed, "I should have never let you go. There is a reason I never married anybody else."
But things went downhill soon, as after Lucious decided to marry Anika to stop her from testifying against him and unable to go through, Cookie walked away from his life. "I can't do this," Cookie said and left the scene. Season 3 will find Cookie trying to move on and showrunner Ilene Chaiken shared, "Cookie's going to try in season 3 to leave Lucious, she's going to try and move on. Whether or not she can..."
2. Jamal was more confident and grew as a singer in season 2, but he ended the season on a difficult note – recovering from a bullet injury. Also, his relationship with his father was heavily tested. When Lucious found out about Jamal's relationship with D-Major/Derek, he went on a homophobic rant.
Lucious had said some hurtful things to his gay son including, "You ain't nothing to me but a disappointment...the day you die from AIDS, I'm gonna celebrate." Following this, Jamal took a bullet meant for his father shot by Freda Gatz and even came close to dying in the season 2 pre-finale.
According to Ilene Chaiken, season 3 will be about "really examining the journey of Jamal's recovery. In the finale, he comes out of the hospital after being shot, but he's clearly not recovered physically".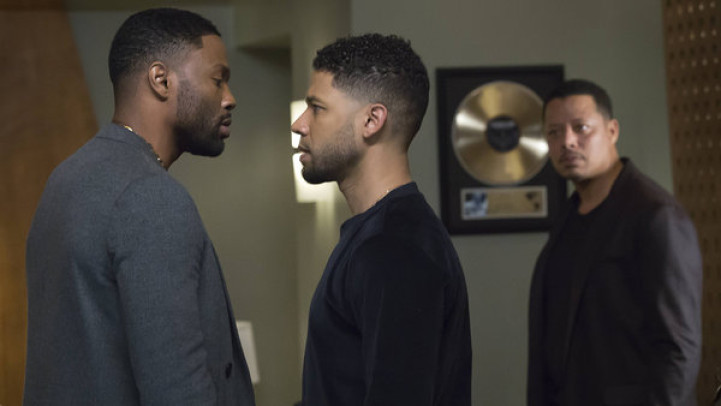 3. Hakeem found love in season 2, in the form of Laura, but his hopes of a happy ending were dashed in the season 2 finale as his fiancée called off their marriage, after a fight broke out at the ceremony. He ended the season seeing the mother of his child, Anika, getting married to his father, thereby setting the stage for season 3.
4. The season 2 finale also ended on a cliffhanger as Anika and Rhonda were seen fighting on the hotel's roof and someone fell off, leaving a shocked Andre screaming. Fans are still in the dark about who had actually died, Rhona or Anika.
Previously, the showrunner has spoken about Anika and Rhonda's fate in an interview with TV Line. She said, "All we have to go on right now is the sound of that scream and the look on Andre's face — and that, to me, says somebody went over that railing. And it would be ludicrous to say that would be a survivable fall!"
Chaiken added, "We talked about how high up they are – and we agreed it was somewhere around 30 stories. Assuming one of those ladies went over, she's in for it.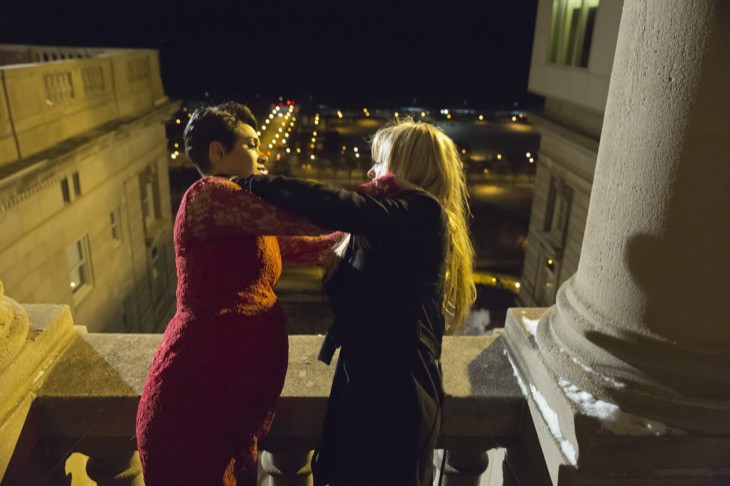 Season 3 of the hip-hop drama will feature guest stars like Mariah Carey. The premiere episode is titled Light In Darkness and the official synopsis released by Fox reads as follows:
Empire picks up exactly where Season Two ended - Hakeem left at the altar, Lucious and Anika married and Anika and Rhonda fighting on the roof - until someone falls. Also, Lucious pursues his music legacy with his streaming service, while clashing with his half-brother, Tariq (Morocco Omari), who is leading a federal task force investigating him.