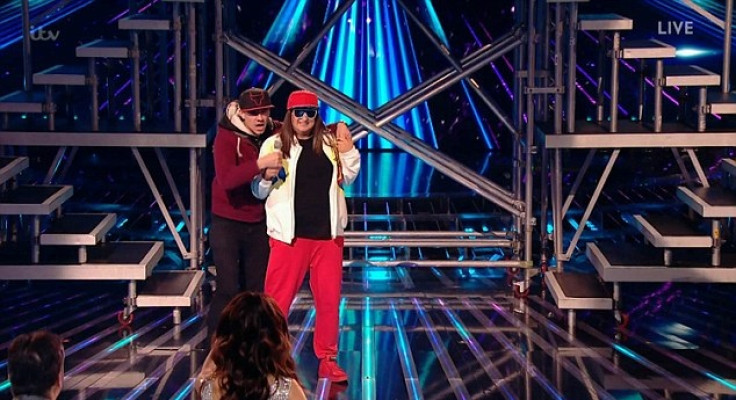 Twitter went into meltdown on Saturday (26 November) night after pranksters stormed the stage during Honey G's performance on the X Factor.
The self-professed rap artist has been at the centre of controversy since her first audition, but this time she was the target of a stage invader, who attempted to remove her trademark hat and glasses live on TV.
Surrounded by backing dancers, the Overs act was performing You Can't Touch This by MC Hammer when a security guard ran out to stop several audience members who were storming the stage.
In chaotic scenes one of the pranksters attempted to remove Honey's cap and glasses, while another grabbed her microphone.
As the incident unfolded the cameras cut away from the stage and stayed focused on the judges, capturing the shocked expressions on Nicole Scherzinger and Sharon Osbourne's faces.
The situation was quickly contained though the panel was clearly perturbed. Looking horrified Simon Cowell attempted to reassure the 35-year-old. "I'm so sorry about that," he said adding "at one point I thought it was part of the act."
Lightening the mood Sharon said: "See you drive people wild with excitement."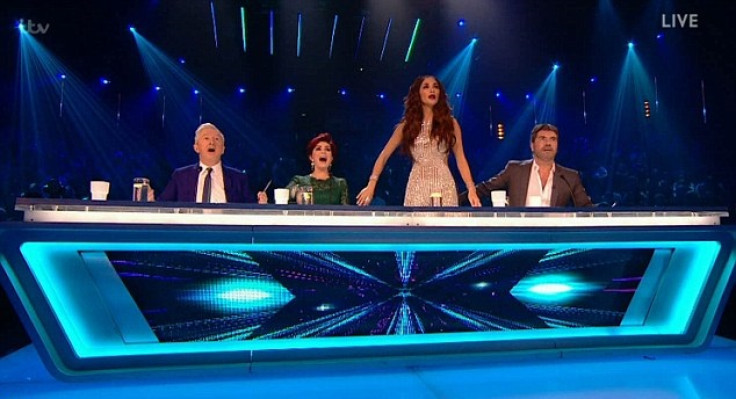 Host Dermot O' Leary remarked that three pranksters were no match for the rapper from North Weezy. "We had a stage invasion, three punks thought they could come on and take on Honey G. Nah, I don't think so."
To her credit, Honey G appeared composed and much like her reaction to the criticism she has been facing, she took the incident in her stride.
With the singers performing two songs each for the quarter-final, Simon told her to come back fighting like she always does. "Forget that. You've got a second song. Don't let that bother you. Come back believing you are a star."
Confirming the details of the security breach an X Factor spokesman said: "There was a stage invasion by four men, with one further person in support. All five had been in the audience. They were spoken to by police and security and have now been removed from the studio.'
A source told The Sun that despite her calm demeanour, Honey G was left "shaken" by the incident. "Honey is shaken but OK. The police arrived quickly and she was asked if she felt any sort of assault had taken place," the source said.
"She said she didn't feel she had been assaulted and vowed to go ahead with her second performance."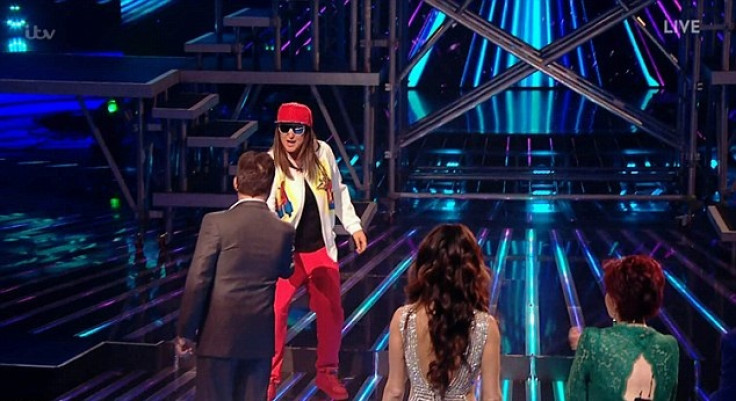 One of the men was identified as convicted criminal Daniel Jarvis, an internet prankster from Gravesend, Kent, who has served time behind bars according to Mail Online.
The 27-year-old is part of a group of YouTube pranksters called TrollStation who staged a fake art heist, sparking a stampede at one of Britain's biggest galleries.
Soon after the latest prank on live TV, they posted a video of the incident on a Twitter account with the caption "X Factor invasion."
In a subsequent tweet they reported: "The boys have been detained for trespassing fined and have been let go."
While the incident garnered some sympathy for Honey G, some commentators claimed that the stunt was staged in a bid to win support for the controversial act.
Claiming they spotted a production member pushing the person on stage one viewer tweeted,"Fix Factor back at it again", while another said: "How pathetic, to organise a stage gatecrash."'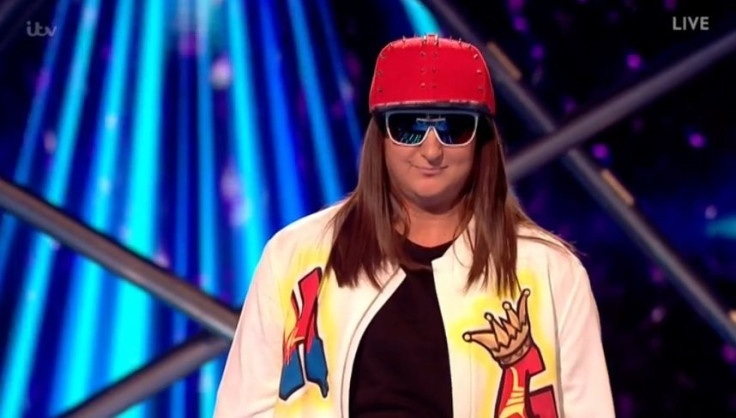 However, speaking on the Xtra Factor, Simon insisted the incident was not staged. "Why is it always on our shows this craziness happens," he said adding: "It was harmless, they got what they wanted."
While Honey G had hoped to make headlines for pulling off a Live Mannequin challenge, one way or another, everyone is still talking about her.
And there's every possibility she might well make it all the way to the final.