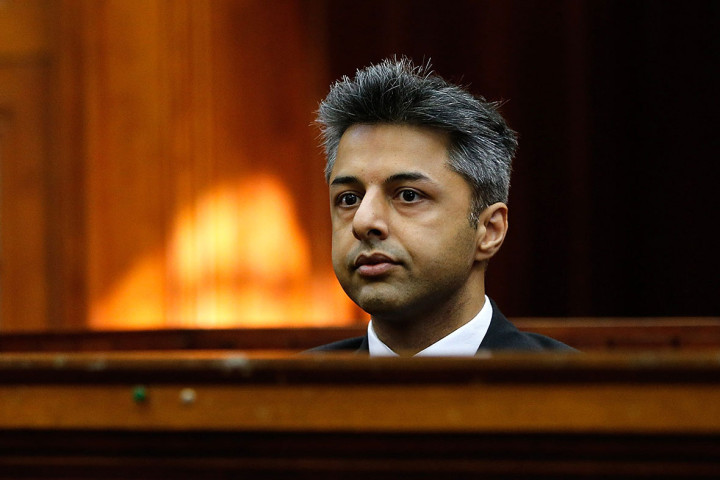 Murder suspect Shrien Dewani surfed a gay fetish hook-up website the day after his murdered wife's body was found, it was revealed today.
The Bristol based businessman is accused of plotting the murder of his wife Anni as they honeymooned in South Africa in 2010.
In a series of dramatic admissions in the honeymoon murder trial, court documents revealed that the millionaire businessman accessed homosexual sites in the days before and after the death of his wife Anni Dewani.
The 'List of Admissions' documents, comprising facts accepted by Dewani and his defence team, were handed into the Western Cape High Court ahead of the trial.
Dewani earlier admitted to the court that he is bi-sexual and paid prostitutes for sex.
The documents confirm that the care home owner took out a premium membership to gay encounters site Recon, the day before Anni was killed, and accessed it two days after she died, staying logged on for several hours.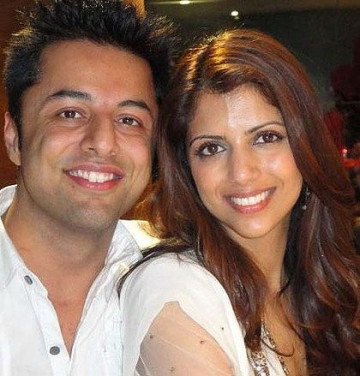 Recon describes itself as the 'world's largest hook-up site for men into fetish gear' and has 38,000 members.
The 34-year-old used the login name of 'asiansubguy' to take out the membership, the word 'sub' referring to 'submissive'.
He also logged onto gay dating website Gaydar, described as 'the premier gay dating site. Home to millions of men', of which he had been a member for six years.
The businessman logged into the site while he and his new bride waited for an internal flight after two nights at a safari lodge on their luxury getaway.
Dewani also accessed the site from the Cape Grace hotel, but deactivated his accounts with the websites a week after 28-year-old Anni's murder.
He reportedly used the site to contact a male prostitute known as the German Master, real name Leopold Leisser. Leisser provided a statement about Dewani to Scotland Yard and this has been passed to the authorities in South Africa and could be used by the prosecution in the trial. It's claimed Leisser stated that Dewani had confided in him that his family would disown him if they knew of his secret sex life and that he was expected to marry Anni.
Further claims about the secret life led by Derwani have been made by a parliamentary aide who said he and Dewani had sex in a gay nightclub in Vauxhall called The Hoist.
Prosecutors are expected to say the wealthy businessman's secret life as a gay man who frequented fetish clubs, chatrooms and slept with male prostitutes motivated Dewani to order the killing of his wife.
The court documents also revealed that Anni's cousin Sneha Hindocha made a secret recording of a meeting between Anni's family and Dewani ten days after her murder, suspecting Shrien's involvement in her killing.
Earlier, a hitman convicted of murdering Anni told the murder trial how he was hired by the millionaire's tour guide to carry out the killing, which was to be disguised as a violent 'carjacking' as the couple were driven on a late-night township tour.
Dewani pleaded not guilty to five charges, including murder, conspiracy to murder his wife in November 2010 and defeating the ends of justice.