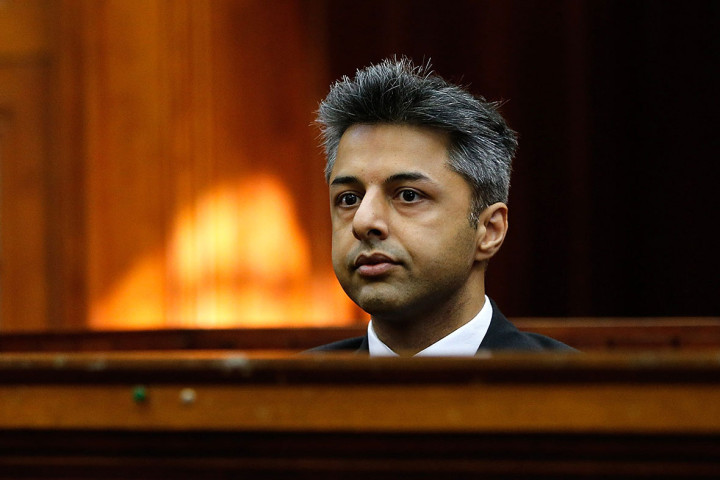 Shrien Dewani came face to face with the man who killed his wife Anni, as the court heard Dewani "wanted" her dead.
At Cape Town High Court, the 34-year-old care home millionaire heard hit-man Mziwamadoda Qwabe testify that he got a text message saying "the husband wanted the job done that night."
It was sent by Zola Tongo, who was driving the taxi Anni and Shrien were in on the night she died. He claimed Dewani paid him R15,000 or around £850 to arrange her murder.
Both Qwabe and Tongo agreed to testify against Dewani after cutting deals for reduced sentences over their involvement in her death, while on she was on her honeymoon in 2010.
Qwabe's appearance was the first time Dewani has laid eyes on him since the night his wife died.
The 29-year-old claimed a mutual acquaintance put him and Tongo in touch with each other. "He said he had a job to be done, someone needed someone killed, how much would that be. When Zola phoned I was with my co-accused Xolile Mngeni. I conveyed him the message and he said he would do it for the price of R15,000 [£850]."
Qwabe said it was made clear what the task involved: "That a lady would be killed and we would do it by hijacking. Nothing would happen to the husband or Zola."
Dewani faces five charges relating to Anni's death, including murder, conspiracy and defeating the ends of justice. He denies all charges.
The first day of the trial saw a spotlight thrown on Dewani's secret life of drug-fuelled sex sessions with a male prostitute called 'The German Master.'
Dewani admitted the liaisons but insisted he and his wife were very much in love when they arrived in South Africa.