How did this British startup earn nearly £30 million in sales during the pandemic?
British startup Luxtripper showed the way to recover from COVID-19 setbacks by building a resilient system within the past three years of turbulent times, gaining 144.87 per cent growth and £27.9 million in sales.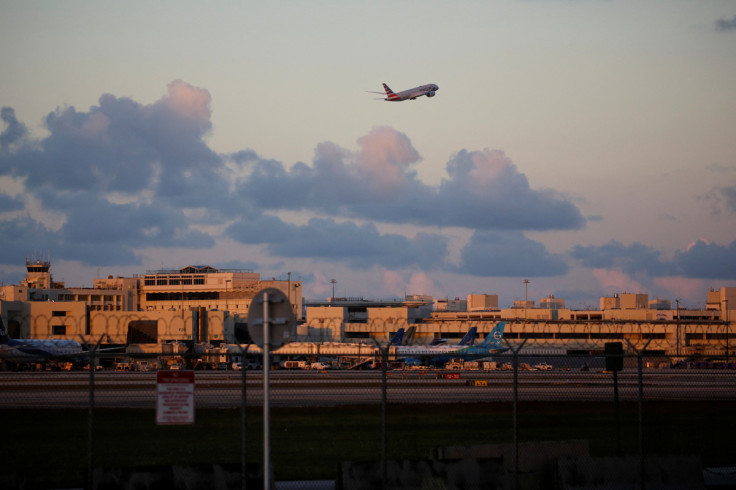 As the pandemic and the travel restrictions made life hard for people, businesses in the travel industry also suffered.
But a travel startup in the UK managed to sail through and made it to the Sunday Times list of the 100 fastest-growing companies in 2023. Luxtripper, a travel startup with a unique concept of adventure and specially curated travelling and holidaying has entered the top 20 fastest growing private companies list.
The list curated annually by the Sunday Times called 100 fastest growing companies in the UK in 2023 has the company at 19th position with 144.87 per cent growth and £27.9 million in sales. Every year the Sunday Times identifies 100 such companies in Britain that have less than £250 million in revenue but are still growing at an exponential rate.
And this year Luxtripper made it to the list courtesy of its list of products and services. It's the only tour operator or travel company that made it to the top 50 of this list.
Why is this crucial?
The travel industry in the UK has more than 5,000 such tour companies but they are all reeling under the effect of the pandemic and the worldwide restrictions in traveling. In such a scenario, a young company started by 48-year-old Nena Chaletzos in 2013, Luxtripper has gained mileage by offering bespoke travel experiences delivered in a tailor-made manner that upholds responsible travelling. The company has a 24/7 helpline and its 5,000 experiences across continents have made it garner more than 130,000 followers on social media
The company recorded £27.9 million in sales until March 2023 and has a 144.87 per cent annual sales growth in the last three years.
The only other travel company in this coveted list of 100 fastest-growing companies in the UK is a sports travel organisation that goes by the name Golf Travel Group. With £12.3 million in sales until March 2023 and a 66.95 per cent annual sales growth over the last three years, it stands way behind Luxtripper and settles for 66th position on the list.
Speaking about this achievement, the founder of Luxtripper, Nena Chaletzos, highlighted how they survived the pandemic times by building the company. She described it as a "pinch me" moment and was happy to share success with other fellow women entrepreneurs honoured by the Sunday Times. She termed it as a good way of showcasing the UK's entrepreneurial skills.
How did they do it?
The success of one of Britain's fastest-growing travel brands lies in its amazing portfolio of well-curated places and itineraries like road trips in Alaska, chasing gibbons in Lans, family safari in Zimbabwe, etc., which attracted people and a workforce that provided service all through the trip.
In a short period of time, the company tripled its workforce and double its product portfolio to become a leader in the tourism sector.
According to data provided by IBIS World, as of 2023, more than 5,000 travel companies exist in the country – which is a 2.2 per cent increase from last year – and they spend the highest on purchases (25.7%), followed by employee wages (11.1%), then rent and utilities (3.1%).
Amidst these organisations, Luxtripper stood out by keeping in touch with the market trends and developing its clientele.
Chaletzos revealed how the company paused its services and focused on developing its brand value by creating its unique niche in the industry. They invested in technology to remain connected to their customers and increased their products to create a better portfolio.
The result was an extensive system which was ready to take on the market when the floodgates reopened after the pandemic lockdowns and restrictions were lifted. A holiday-starved population jumped on the bandwagon and booked their unique travel experiences.
Post-pandemic the stress is more on reliable and trustworthy travel partners as travelling became more expensive and problematic with many last-minute hurdles like unrest and flight cancellations.
The company's rated ATOL system helped in this process for it to survive.
Some of its flight booking services and flight-inclusive holidays come with ATOL certification which means that it is financially protected and falls under the ATOL scheme with its ATOL registration number 11506. In the 1970's UK introduced the ATOL scheme that protects consumers from getting stranded when flights or holiday accommodations are cancelled by tour operators and ensures that the ticket prices are refunded. This is especially crucial in turbulent times like these when unrest and change of policies in countries like France and Spain are making summer travel plans dicey for British people.
With these steps, the company was able to garner some goodwill in the online world which made it one of the most influential travel brands on Facebook and one of the hottest scale-ups in Britain as per 1,252 customer reviews on Trustpilot. The company achieved a 4.6 rating out of five on Trustpilot.
All of these highlight how businesses can function and scale up steadily by understanding the market dynamics and preparing a diverse team.
© Copyright IBTimes 2023. All rights reserved.