How to unjailbreak iPhone, iPad or iPod Touch on iOS 8.3 or iOS 8.4 via Saurik's Cydia Impactor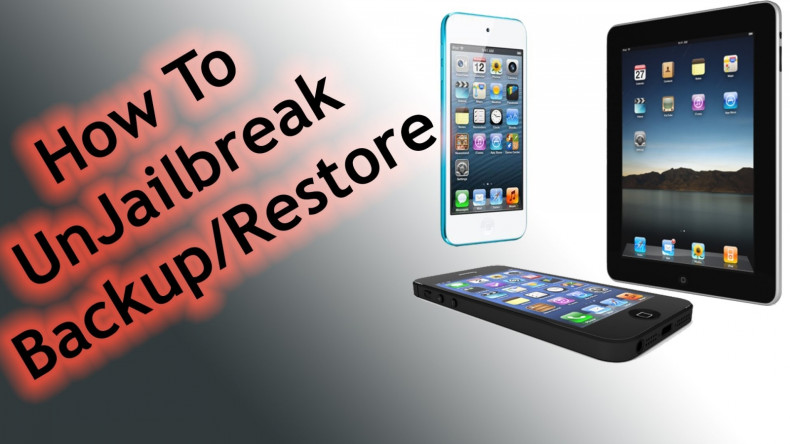 The jailbreak community is in for some great news, as Saurik (the founder of Cydia) has just released the Cydia Impactor, which allows jailbreakers to unjailbreak iPhone without updating the iOS software to the latest iteration.
The Cydia Impactor is said to be an on-device tool that allows users to remove and revert all changes made to the device for returning it to its original stock settings.
The biggest advantage with this tool is its ability to restore the device to stock settings without the need to upgrade iOS and thereby preserve the privilege of jailbreaking, as newer iOS versions already have patched up known exploits used in existing jailbreaks.
As iDownloadBlog notes, the ability to re-jailbreak an iPhone increases its resale value as normal restore procedures will forcibly upgrade your device to the latest firmware, which will remove the ability to re-jailbreak when need arises.
IBTimes UK reminds readers that it will not be held responsible for any damage to device during or after the unjailbreak process. Users are advised to proceed at their own risk.
Here is a step-by-step guide to revert back to your existing stock firmware and remove the jailbreak without updating to a newer version:
Key Points to Remember
Cydia Impactor (v0.9.15) is currently in beta stage and supports iOS 8.3 and iOS 8.4 only.
Ensure that you backup important user data and settings on the phone via iCloud or iTunes, before you proceed as the tool will erase all data on the device.
Unjailbreaking the device with Cydia Impactor requires you to reactivate the device and run the normal setup process.
Steps to unjailbreak iPhone without updating iOS via Saurik's Cydia Impactor
Step 1: Ensure that you device is plugged in, and has at least 20% battery life.
Step 2: Download and install Cydia Impactor via Cydia.
Step 3: Run Cydia Impactor by tapping on "delete all data and unjailbreak device", then hit the Delete Allbutton to confirm. Leave the device alone once the process begins, and wait until you see the iOS setup welcome screen.
Step 4: Once the device boots to the welcome screen, repeat the initial iOS setup process and activation.
That's it. Your iPhone is now running the current stock firmware without the jailbreak installed.
You can re-jailbreak your iOS device, using the same jailbreak tool that you used earlier. In addition, you can restore your essential data from backup, during the iOS setup process.
For further assistance, check out the video tutorial below:
[Source: iDownloadBlog]