The Playboy mansion will soon have a new owner and it happens to be someone from the neighbourhood. Private equity boss Daren Metropoulos is in contract to purchase Hugh Hefner's Los Angeles home made famous for its iconic celebrity-studded parties.
Metropoulos, who is the co-owner of the Hostess Brands, maker of Twinkies, already owns the house next to Hefner's, which he purchased in 2009 for $26.10 (£18m) from Payboy Enterprises. Now he will buy the 29-room property next door as well.
However, the 32-year-old billionaire will not be moving into the party palace any time soon. Part of the agreement stipulates that 90-year-old Hefner will be allowed to live out the rest of his life at the house.
"If the purchase closes and at some point after Mr Hefner's tenancy ends, Mr Metropoulos intends to reconnect the two estates..." Metropoulos & Co said in a statement.
"In the meantime, he is pleased to continue to have Mr Hefner as his neighbour and feels fortunate and privileged for the opportunity to serve as a steward of this historic property."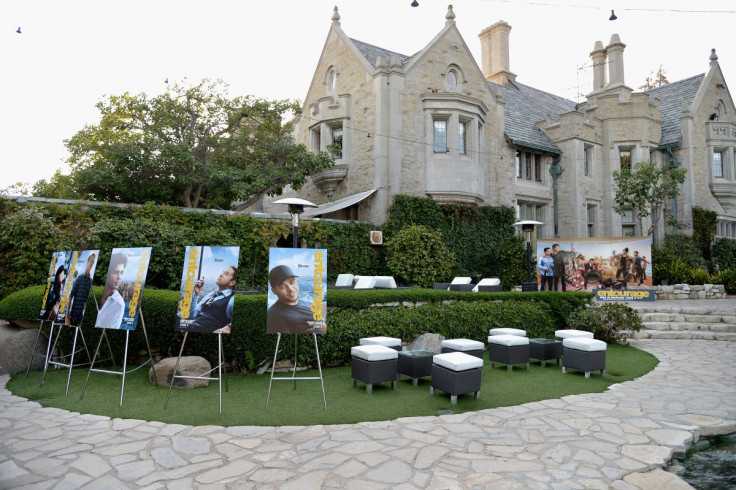 Both parties will keep the price of the purchase a secret until after all the agreements are reached. In January, IBTimes UK had reported that the mansion would be going up for sale with an asking price of $200m. However, realistic estimates of the property put it in the price range of $80m to $100m.
The Gothic/Tudor mansion and the property for sale will include three zoo and aviary buildings, a pet cemetery, a tennis court, a waterfall, a pool and a basketball court.