The only surviving suspect of the 2015 Paris terror attacks has refused to cooperate with the court at a hearing in Brussels related to separate terror charges.
Salah Abdeslam is on trial for the attempted murder of police officers in a Brussels shootout just before he was arrested on 18 March 2016.
The shootout, which wounded three police officers, occurred three days before he was arrested, marking the culmination of a 126-day manhunt following the November 2015 attacks that killed 130 and injured more than 400 people in Paris.
"My silence does not make me a criminal, it's my defence," Abdeslam told the court.
Claiming that Muslims are "judged mercilessly", he told the court to focus on "forensic and tangible evidence" and not to "swagger about to justify public opinion".
"I am not afraid of you, I am not afraid of your allies," he added defiantly, saying he had placed his trust in Allah and the Prophet Muhammad.
As the trial began, Abdeslam refused to stand. When asked to confirm his identity, he replied, "I do not wish to answer any questions". He also refused permission for photos of videos of him to be taken during the four-day trial.
Abdeslam has refused to speak to investigators since he was arrested in March 2016, leading to the resignation of his French and Belgian lawyers, who say his silence makes any defence impossible.
He is on trial with a suspected accomplice, 24-year-old Tunisian Sofiane Ayari. Ayari told the court he had fought with Islamic State in Syria and had been with Abdeslam at the Brussels shootout.
The two men are said to have fled an apartment in the south of the city during a police raid, as a third man provided covering fire before being shot dead. Both face up to 40 years in prison if convicted.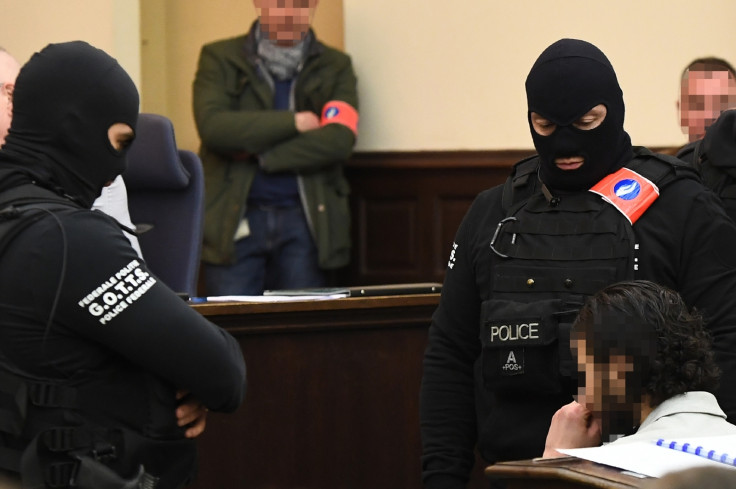 The 28-year-old was transferred to Brussels from a French prison overnight, amid tight security. He will be shuttled to the Brussels court for each day of the trial from a high security facility at Vendin-le-Vieil in Pas-de-Calais, where he is under 24-hour suicide watch.
Prosecutors say Abdeslam was a member of the group that attacked a football match, restaurants, bars and a concert hall in Paris on 13 November 2015. Of the nine attackers believed to have carried out the shootings and bombings, seven died at the scene. The remaining two were killed five days later in a police raid in the Saint-Denis suburb of Paris.
Abdeslam is accused of providing logistical support, driving the attackers to their targets and assisting in the preparation of explosives.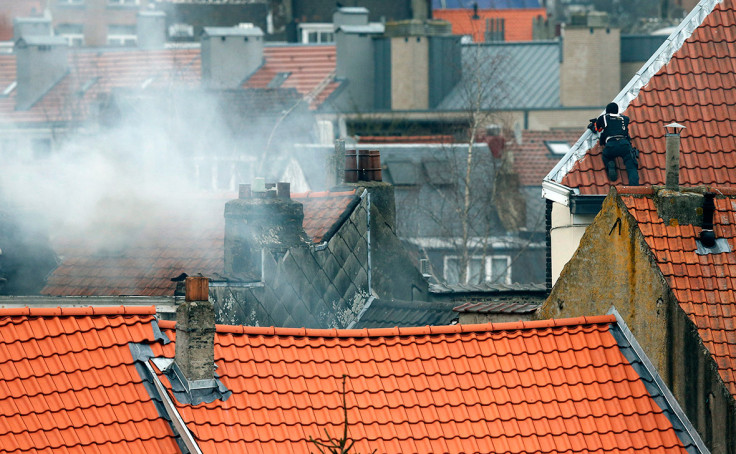 A letter discovered on the hard drive of a discarded laptop, believed to have been written by Abdeslam, says he intended to die with the other attackers. However, his suicide vest – discovered in a bin in the south of Paris – failed to explode. Experts are unsure whether the wiring and detonator faults found in the vest were accidental or intentional.
Abdeslam is also believed to have been linked to a cell that carried out the Brussels bombings that killed 32 people on 22 March 2016 . He will not face charges over this attack, though investigators believe it may have been triggered, or accelerated, out of fear that Abdeslam would reveal information about the cell's plans.