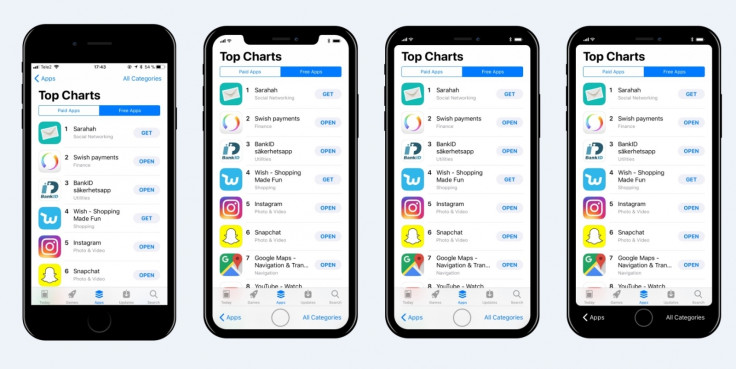 Is there anything more annoying than being subjected to the beeps, bloops and dings of a stranger's frantic WhatsApp group chat? The answer, especially on a packed commuter train on a grey Monday morning, is no - and Apple is about to do something about it.
Discovered lurking in a piece of software accidentally pushed by Apple to public servers a week ago, is a line of code suggesting the new iPhone will mute notifications sounds when it knows you are looking at it.
iOS developer Guilherme Rambo discovered the code, tweeting images displaying the phrases "Attention Awareness Observer" and "Attenuating [to reduce the force or effect of] Tones For Attention Detected". This, Rambo says, is proof that the new Apple handset, thought by many to be called the iPhone 8, will lower alert sounds when you are looking at it.
Rambo says simple: "The iPhone will suppress notification sounds if you're looking at it."
Whether this will be a standard feature of the phone, or part of iOS's growing list of accessibility settings primarily designed to help users with disabilities, remains to be seen.
The phone is expected to include a front-facing infrared sensor. It was at first thought this would only be used to unlock the phone when its owner's face is recognised - a more advanced version of the camera-based face unlock feature used by other manufacturers, and an alternative to the Samsung Galaxy S8's iris scanner. It is thought that facial recognition could supplement or even replace the current iPhone's fingerprint-based Touch ID system.
But thanks to the leaked software, which belongs to Apple's upcoming HomePod smart speaker, but appears to contain a lot of iPhone code too, we now know much more. As well as its ability to mute when looked at, code also suggests the infrared sensor will be able to spot its owner's face while the phone is lying flat on a table. This would mean no more needing to unlock the iPhone every time you pick it up from your desk.
Another tidbit of iPhone news to emerge this week relates to the handset's colours and comes from Ming-Chi Kuo, a respectable analyst from KGI Securities who has a good track record of predicting new Apple products. Kuo said the iPhone 8 (also referred to as the OLED iPhone, iPhone X and iPhone Pro) will come in just three colours compared to five for the iPhone 7.
Kuo believes these colours will be black, silver and gold. However, an image claiming to be of iPhone 8 dummies was later published on Chinese social network Weibo, showing black, silver and a new colour resembling copper.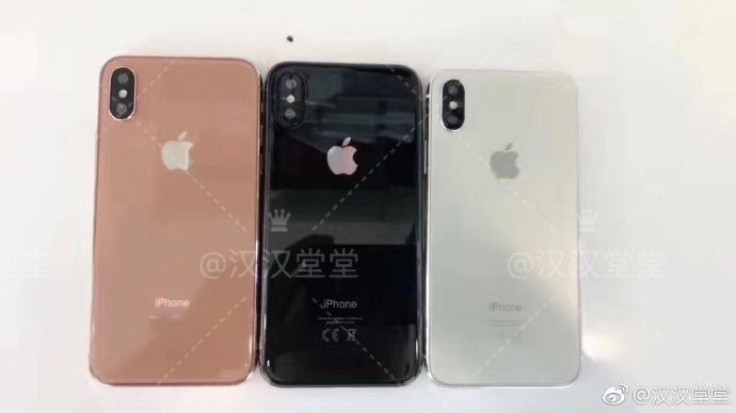 Finally, with regard to when the new handset (and updates to the iPhone 7 and 7 Plus) will be launched and put on sale, Kuo believes Apple will announce all three at one event in September, as is tradition. But following this, the flagship iPhone 8, with its OLED screen and infrared sensor, will be in short supply until later in the year.
A note from Kuo, published by MacRumors, states: "The OLED version will be in short supply as we forecast shipments in 3Q17 [the third quarter of 2017] will be 2-4 million units or less. We do not think production of the OLED iPhone will pick up substantially before 4Q17; and given strong demand, tight supply may persist until 1Q18 before improving much."