The Iraqi TV show Dawlat al-Khurafa (Mythical State) pokes fun at Isis, using slapstick and puns to reveal the true nature of the extremists.
Below, Abu Bakr al-Baghdadi, the leader of the Islamic State extremist group, lounges on a gaudy armchair and discusses his strategy with a sword-wielding dwarf.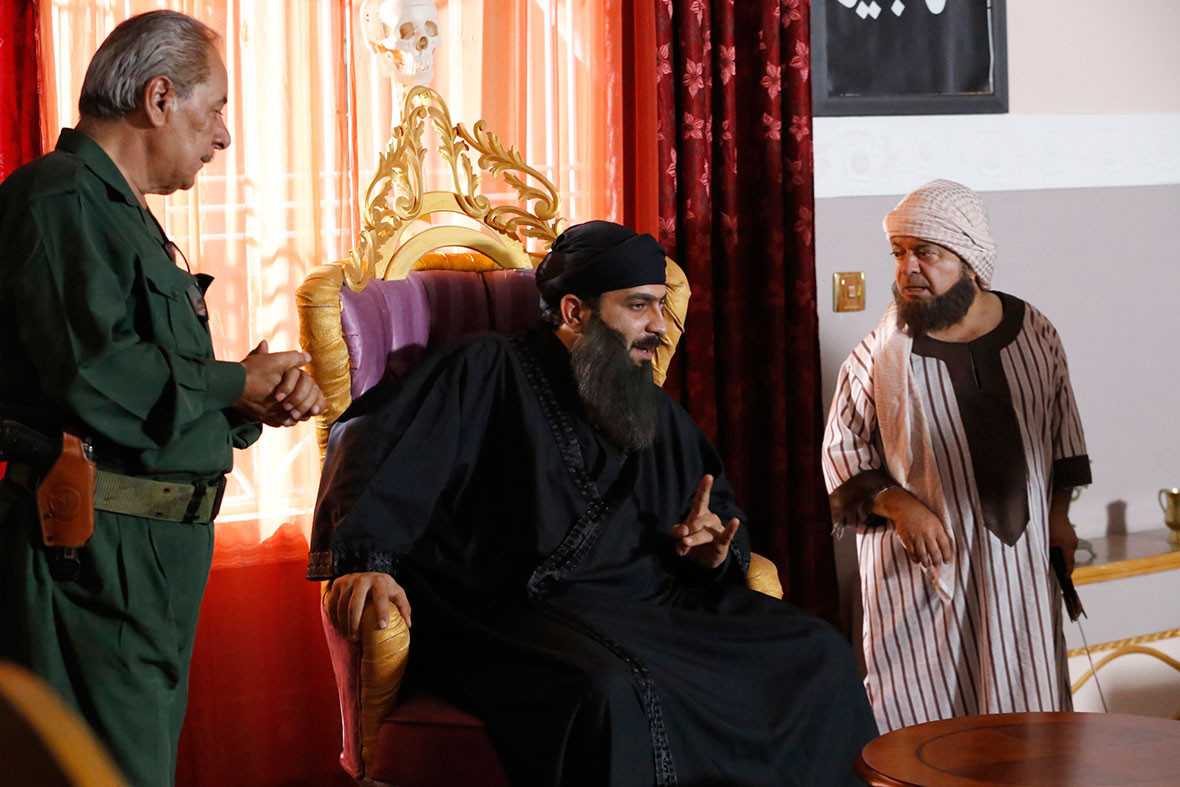 The show is set in a fictional Iraqi town that has been overrun by the extremist group. The producers of the show use comedy to challenge the jihadists' extreme interpretation of the laws of Sunni Islam.
The town's greengrocer is told he can't allow vegetables whose names in Arabic are female to mix with those whose names are male. The town drunk, now a hardline Isis devotee, beats those who drink alcohol - though he is himself a secret drinker.
The 30-episode series was written by Thaer al-Hasnawi, who says he uses humour to reduce the fear that is gripping Iraq: "We are doing this so that children don't go to bed scared of Islamic State," he told the BBC.
Making light of a group responsible for beheadings brings serious risks. Many cast members don't allow their names to appear on the credits.