Isis: FBI foiled Islamic State terror plots planned for fourth of July holiday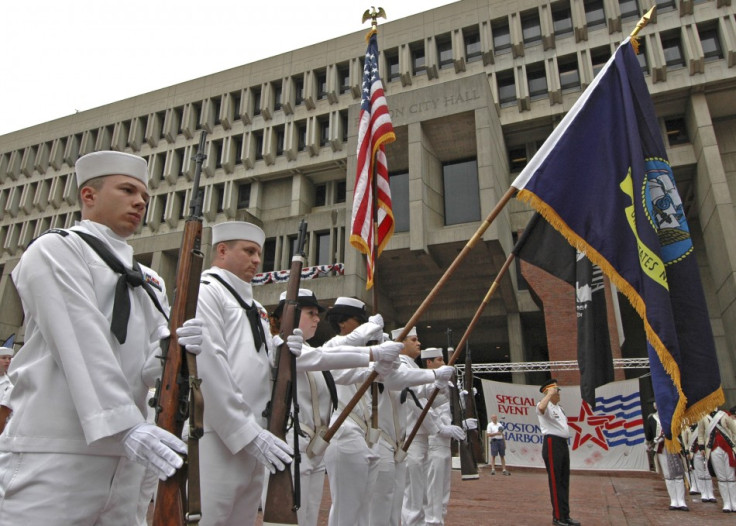 US investigators successfully averted Isis terror plots aimed at causing mass carnage on the July 4 holiday, it has been reported.
More than 10 people were arrested in the month leading up to the Independence Day celebration. FBI Director James Comey said the plots were inspired by Islamic State's online recruitment.
Police departments across the country were warned by the FBI and Department of Homeland Security to be on high alert for potential attacks during the holiday weekend.
According to the FBI, more than 200 Americans have travelled to Syria to join IS or have attempted to join the group. Comey said the threats are ever greater.
"The tools we are asked to use are increasingly ineffective," he said. "ISIL says go kill, go kill ... we are stopping these things so far ... but it is incredibly difficult. I cannot see me stopping these indefinitely."
Mr Comey added that better access to encrypted data is needed to thwart future attacks.
People in the US, who are believed to have succumbed to the influence of the extremist group, have "gone dark" because of encrypted data. He called on technology companies to provide law enforcement agencies with better access to encrypted communications.
Technology firms have argued that building in such access for law enforcement would undermine encryption and weaken systems against criminals and computer hackers. They also accuse the government of seeking backdoor access to encrypted data.
Deputy Attorney General Sally Yates rejected the claims saying: "We are not seeking a front door, back door, or any kind of door ... but we are seeking to work with the industry".
The FBI boss did not provide any other details on the arrests.
Ms Yates urged Congress to work with Silicon Valley and said they were looking to tailor solutions to individual companies.
While the world is still reeling from the attacks on holidaymakers in Tunisia,in which 30 Britons were killed, this week marked the 10<sup>th anniversary of the 7/7 London bombings which killed 52 people when the UK witnessed its first major Islamist attack.
The British Foreign Office has warned the public to cancel plans to travel to Tunisia stating that the situation has "developed considerably" since the massacre, leading it to believe it is "highly likely" more attacks will follow.
© Copyright IBTimes 2023. All rights reserved.