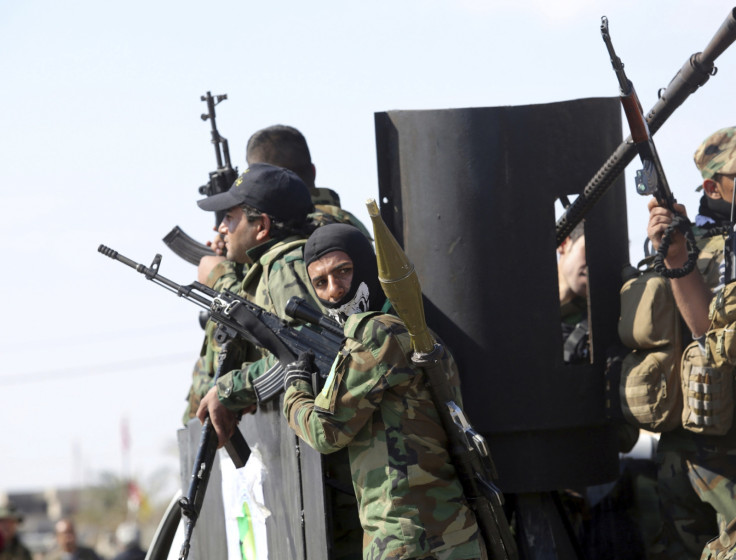 Islamic State (Isis) militants subjected an elderly Kurdish woman to the horror of eating the remains of her dead son, it has been claimed.
Yasir Abdulla, a British security guard who has just returned from Iraq fighting against IS, told the sickening tale of the woman who went to the terror group's headquarters to trace her kidnapped son.
She was later told she had eaten him after being served a plate of meat and rice while waiting for him, he said.
"The Isis men told her to sit down because she had travelled a long way and said she should have some food before they took her to meet her son," Abdulla told The Sun.
"They brought her cups of tea and fed her a meal of cooked meat, rice, and soup. She thought they were kind. But they had killed him and chopped him up and after she finished the meal and asked to see her son they laughed and said 'You've just eaten him'."
Abdulla joined the Kurdish and Peshmerga forces to fight against IS after the terrorist group began attacking his home village in Kurdistan.
He came back last week but wants to go back to the Middle East to "finish the job".
"IS are very good at making people scared. If they make one person scared that person will make another person scared and soon everyone is scared of IS.
"But the Kurds are not scared of them. Someone has to stand and fight. We have got thousands of people in many villages and towns behind us.
"We know we can win."
In February the terror group beheaded 21 Egyptian Christians and released a video showing the burning alive of Jordanian pilot Moaz al-Kasasbeh.
The Iraqi army has begun a long-awaited military offensive against IS militants, to reclaim the key city of Tikrit, Saddam Hussein's hometown.