Islamic State have released a new propaganda video in which children are featured leading eight captives to their deaths.
The video, posted on social media today, claims to show IS fighters cutting off the heads of eight Syrian men, said to be Shi'ite Muslims.
The men are seen blindfolded, with their hands bound behind their backs, as they are led by the teenage boys across a field in the central Syrian province of Hama, to be beheaded.
The boys then hand over their captives to a group of masked fighters and present the executors with a knife each, with which to carry out the killings. The boys are seen smiling as they carry out their part in the beheadings.
The hostages are then forced to face down on the ground before being butchered.
An IS fighter is heard speaking in the video, describing the Shi'ites as "impure infidels". The fighter declares that the current military campaign against ISIS will only make them stronger.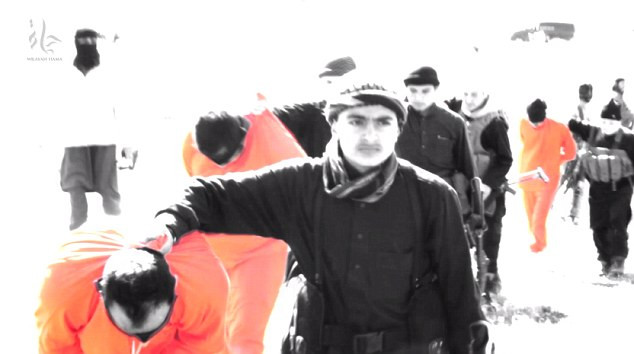 Referring to Syrian President Bashar Assad and Lebanon's militant Hezbollah group, he says: "Our swords will soon, God willing, reach the Nuseiries and their allies like Bashar and his party."
Lebanese media have identified one of the murdered men as Younes Hujairi, who was kidnapped from his hometown of Arsal near the Syrian border in January.
The country's state-run National News Agency quoted Mr Hujairi's family as saying he had been beheaded after they reported seeing pictures on social media of an IS fighter carrying his severed head.
While the latest video could not be immediately independently verified, the Britain-based Syrian Observatory for Human Rights has said that the video is authentic.
The terror group has beheaded captives from across the world since capturing large parts of Iraq and Syria last year including British and US hostages Alan Hennings. Peter Kassig, James Foley and Steven Sotloff.
Earlier this month, a video was released showing the beheading of three Iraqi Kurdish Peshmerga fighters.
Images of children being used in the war have been floated by the extremist group on earlier occasions. In February, the Iraqi militant group released a video showing children being trained to become 'Isis cubs' in a camp based in one of its strongholds. Some of the children shown in the new propaganda video are thought to be as young as five.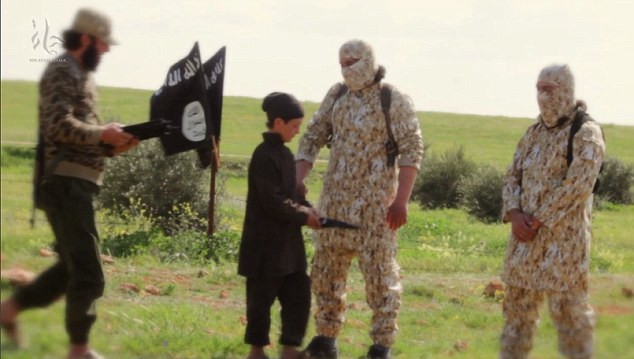 A video released in November 2014, titled Blood of Jihad 2, shows how the militants train children to become fighters. The video shows the children practising how to disarm people and capture enemies while holding what appear to be AK-47s.
IS often recruits and trains children tor its insurgence. According to the UN, the terror group "prioritises children as a vehicle for ensuring long-term loyalty, adherence to their ideology and a cadre of devoted fighters that will see violence as a way of life."
In October, IS announced one of its youngest fighters, a 10-year-old boy, was killed along with his father in Syria. The terror group hailed the boy as IS' youngest martyr.