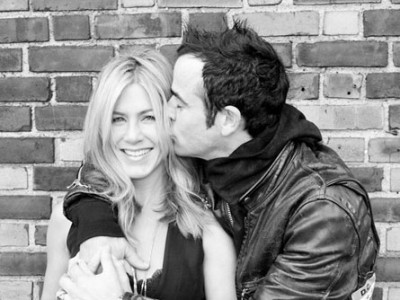 Jennifer Aniston is preparing to walk down the aisle after getting engaged to her actor and screenwriter boyfriend Justin Theroux.
The couple co-starred in the comedy Wanderlust and have been dating since May 2011.
It may be second time lucky for the 43-year-old former Friends star, who was married to Hollywood heartthrob Brad Pitt.
Her union with Pitt ended in divorce after five years in 2005, when he fell in love with his co-star Angelina Jolie on the set of Mr and Mrs Smith.
According to People magazine, Theroux popped the question during his birthday celebrations.
"Justin Theroux had an amazing birthday, receiving an extraordinary gift when his girlfriend Jennifer Aniston accepted his proposal of marriage," Theroux's agent told the celebrity magazine.
The actress's publicist, Steven Huvane, confirmed the engagement. A wedding date has not been announced.
Aniston previously dated singer John Mayer and actor Vince Vaughn.
Pitt and Jolie revealed their engagement in April, seven years after they first began dating.