Miley Cyrus reportedly wants to confront Jennifer Lawrence over her rumoured relationship with Liam Hemsworth.
It was recently reported that the 24-year-old Oscar winning actress and Australian actor, who play Katniss Everdeen and Gale Hawthorne respectively in The Hunger Games franchise, are on the verge of becoming a couple in real life.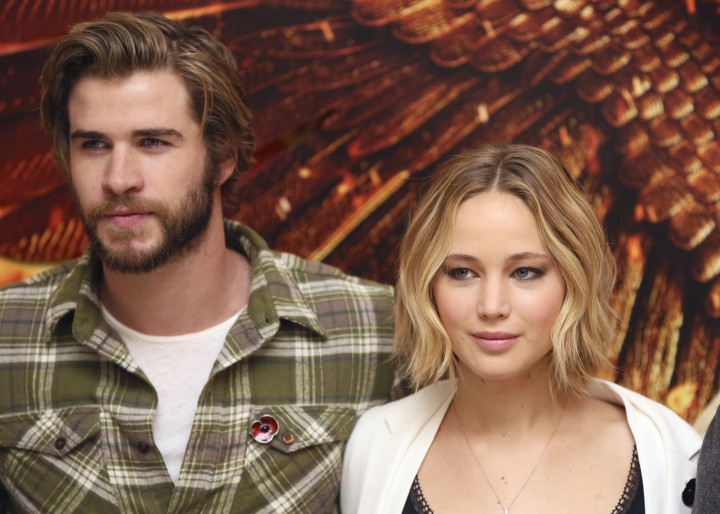 According to Heat magazine, the Wrecking Ball singer is planning to talk to Lawrence at a Christmas party.
"Miley wants a showdown," an insider said. "She's told everyone she's planning to confront Jen at [Australian TV presenter] Paul Khoury's party in a few weeks - he's Liam's best friend and he stayed friends with Miley after the split."
"Paul knows Jen through Liam, so all of them are invited. Jen has no idea what's coming. She hates confrontation, but it would be a chance to settle the score. Liam would be furious and, if he finds out, he may try to stop Miley going."
"Miley always suspected Jen is the real reason Liam wouldn't get back with her," the source said.
Hemsworth and the We Can't Stop singer started dating in 2009, when they co-starred in the Nicholas Sparks film, The Last Song.
In 2012, Hemsworth proposed to Cyrus with a 3.5-carat Neil Lane diamond ring. The couple made their last public appearance together at the premiere of his film Paranoia at the DGA Theater in Los Angeles, before he officially announced his split from her.
Meanwhile, at a press conference in Manhattan, Lawrence told People that she has grown very close to Hemsworth while filming the Hunger Games movies.
"Liam is the most wonderful, lovable, just family-oriented sweet, hilarious [guy]," she said. "I guess the biggest surprise is that I would never expect to ever have a man this good-looking ever be my best friend. I never knew that those things could happen," she said.