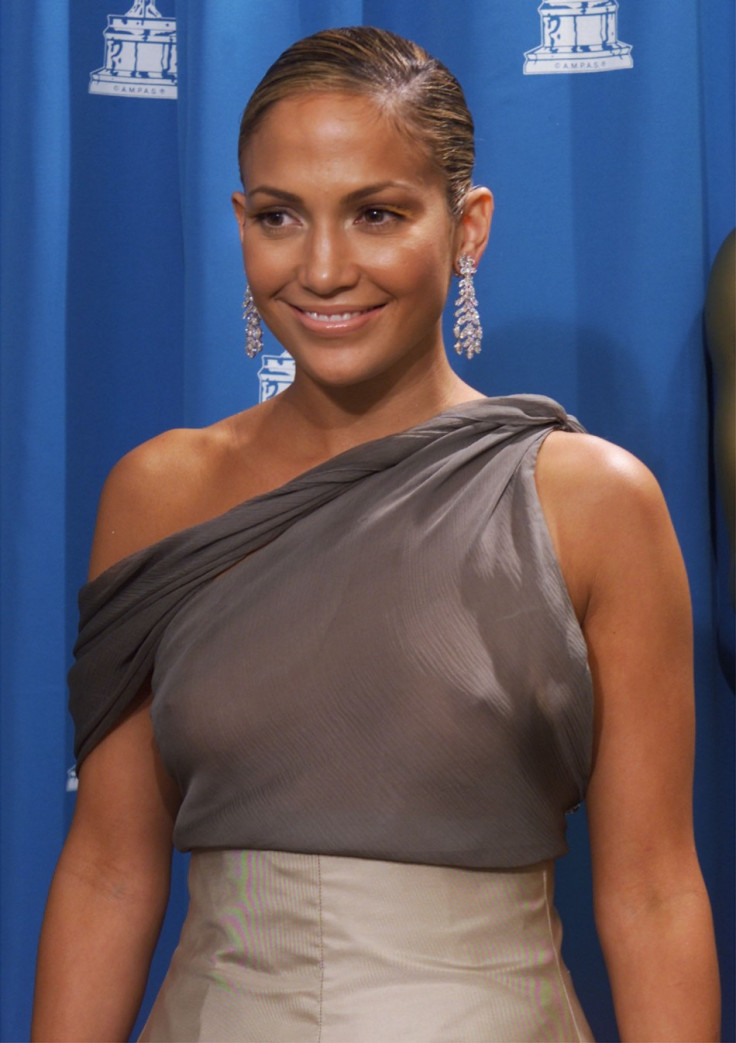 Singer and actress Jennifer Lopez flashed that famous Latin spirit on stage, when she carried on with her Dance Again tour, at a show in Recife, Brazil, despite heavy rain! The 42 year old singer was soaked to the bone and her costume of a sparkling gold bra-top and drop-crotch sequined harem pants provided hardly any cover but J Lo refused to let the weather dampen her smile. In fact, in jest, she even held a tiny umbrella over her head.
The On The Floor singer then took to social networking Web sites to thank her fans for their cooperation.
"Unforgettable night in Recife to end our SA tour!! Eu amo Brasil! Y GRACIAS a todos los JLOVE!RS por todo SA!! LOS QUIERO! Hasta la proxima!" she tweeted.
Meanwhile, one of her fans, a Tiana Rios, who was present at the show, tweeted her appreciation of the singer and crew's energy levels.
"J.Lo and J.Lo dancers killed it in the rain.They show what it is [to be] true artists," Rios tweeted.
Lopez tweeted in return: "Thanks mama! Couldn't do it without you!"
The singer is now in New York City, preparing for a joint summer tour with Enrique Iglesias. This will kick off on 14 July in Montreal, Canada and end on 2 September in Orlando, USA.
"It really is a gift for the fans to be able to see a few different artists they like, or to be exposed to a new artist," Lopez told Rolling Stone, "We have put together something that's gonna be really exciting for the fans, and that's what kind of motivated me to be part of it. This is a ticket where people would be like 'Wow, I loved it.'"
J Lo also announced her first-ever global tour, which has been extended to Europe and the Middle East.
'Hey LOVE!RS!!! It's official - the ‪#DanceAgain tour is going global! Check out the dates for my WORLD TOUR!' she wrote.
The American Idol judge recently announced the release of a 13-track album, which will include Waiting for Tonight and Love Don't Cost a Thing. The album will hit stores on 24 July.