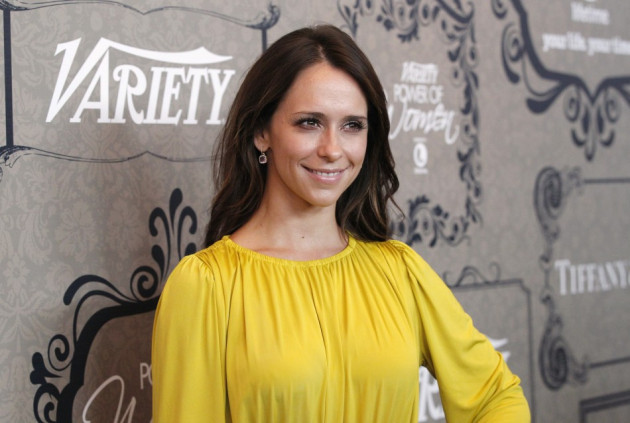 American actress Jennifer Love Hewitt is expecting her first child with boyfriend Brian Hallisay.
"We're so thrilled and happy to start a family," the couple told US Weekly in a statement. An insider revealed that the 34-year-old actress is three months pregnant.
The couple, who have been dating for 15 months, appeared together on the NBC series Love Bites and currently star in the Lifetime show The Client List.
The If Only actress was previously engaged to Scottish actor Ross McCall, whom she began dating in 2006 and broke up with in 2008. She later dated her Ghost Whisperer co-star Jamie Kennedy in 2009 but ended it a year later.
Hewitt previously expressed her love for children and desire to start a family life.
"I would love to have babies... one day. I'm obsessed with babies!" she told US Weekly in 2010.
Hewitt, who showed off her toned body in bikini on the cover of Shape magazine's March issue, revealed she was least bothered about the possibility of weight gain.
"When you start to get fit and when you start to go down in weight, you think, 'Oh, I've got this! This is great!' And the joke is on you at that point because that's not how the body works," she said.
"The body really does respond to what you put into it and how much you put into it . . . I find that when I'm rested and I'm working out and I'm drinking a lot of water, I feel better and so I look better," she explained, "I never look at a scale, I have no idea how much I weigh -- I never pay attention to that stuff. I go sort of on how I feel in my clothes, and that's what's important to me. And if I feel good in them, then I'm happy and it doesn't really matter what anybody else thinks."