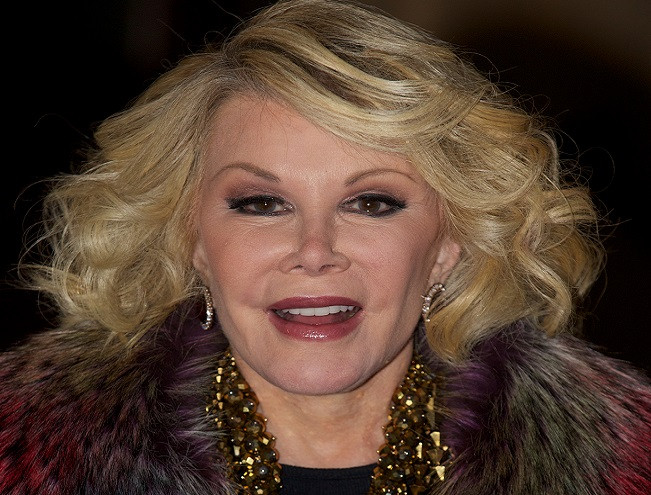 US comedienne Joan Rivers has now been placed on life support following her cardiac arrest during a throat operation.
The controversial comic was said to be resting comfortably, but reports have emerged she now relies on the machine to keep her alive.
Her family are hoping she will make a turn for the better but will have to consider turning off her life support if the situation does not improve.
Speaking earlier this week, her daughter Melissa, said: "We ask that you continue to keep her in your thoughts and prayers."
Heart attack during surgery
The 81-year-old stopped breathing on Thursday during a throat operation at the outpatient centre in Yorkville, Manhattan.
She gave no signs that she was due to have surgery on Tuesday, as she appeared on the American show Fashion Police – examining the best and worst-dressed celebrities at the Video Music Awards and Emmys.
Hundreds of fans including her, Fashion Police co-host Kelly Osbourne, took to Twitter to express their hope her health will improve.
"I want to thank everyone for the overwhelming love and support for my mother," said Melissa Rivers in a statement.
Joan Rivers recently sparked controversy after commenting on the Israeli-Hamas conflict saying 'Palestians deserve to die'.