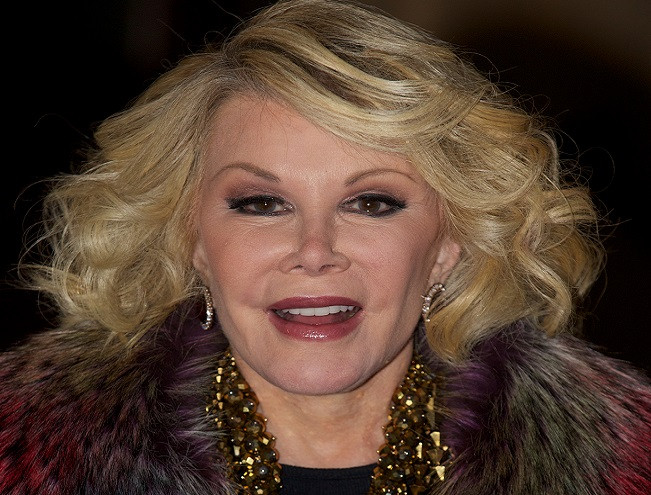 American actress-comedienne Joan Rivers, who is reportedly on life support, became the victim of a celebrity death hoax.
According to TMZ, the 81-year-old, who is best known for co-hosting the E! celebrity fashion show Fashion Police, is now on life support to stay alive after suffering from a cardiac arrest during throat surgery.
The hashtag #RIPJoanRivers has been trending on Twitter after news spread of her condition.
Meanwhile, Joan's daughter, Melissa Rivers, recently released a statement about her mother's condition.
"My mother would be so touched by the tributes and prayers that we have received from around the world. Her condition remains serious, but she is receiving the best treatment and care possible. We ask that you continue to keep her in your thoughts as we pray for her recovery," the 47-year-old television personality said in a statement to E! News.
The list of celebrities affected by similar hoaxes is growing all the time, and includes comedian Bill Cosby, Bill Nye the Science Guy, Reese Witherspoon, Robert Pattinson, Margaret Thatcher, Phil Collins, Kris Jenner, Denzel Washington, Adele, John Witherspoon, Taylor Swift, Justin Bieber and Lady Gaga.
A death hoax involving Fast & Furious star Paul Walker was swirling around the internet on the eve of his actual demise in a car crash in Los Angeles.
Meanwhile, Oscar-winning actor Morgan Freeman personally came forward to clear rumours and poke fun at fake stories suggesting he had died, assuring fans he was alive and well.