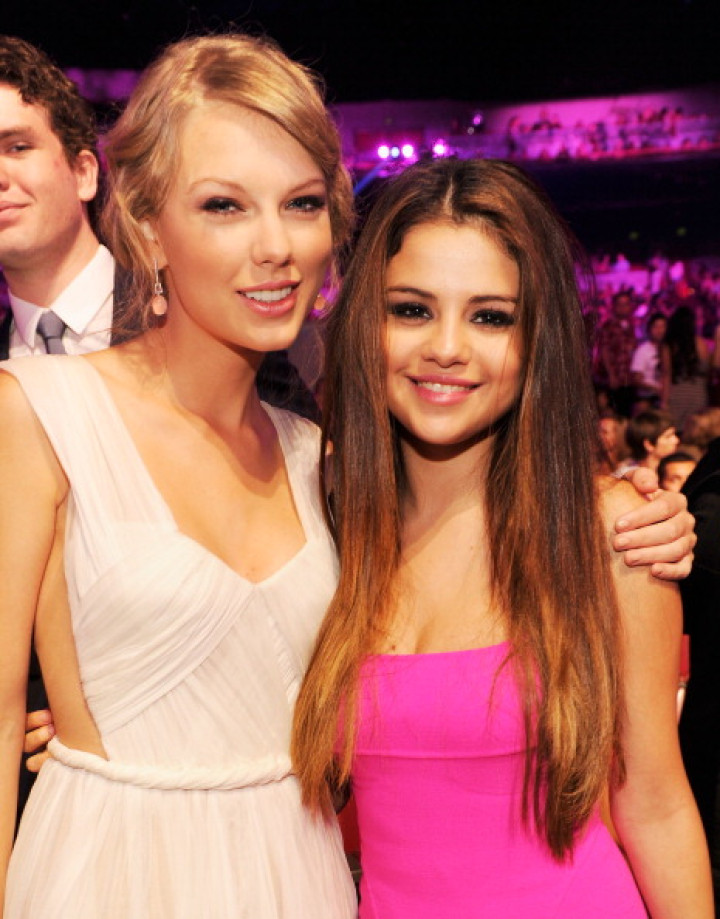 American country music singer Taylor Swift is reportedly happy that Selena Gomez split from Justin Bieber.
According to a report in Hollywood Life, the 24-year-old Red singer is "relieved" that the former Disney star "dumped" Bieber.
"Taylor and Selena have been talking a lot more now that Justin is out of the picture," a source told the website.
"She's so relieved that Selena finally came to her senses and dumped Justin. She is so proud of Selena and how's she's been handling the break-up."
After multiple break-ups, the 21-year-old Come And Get It singer and Bieber had recently decided to make things work out between them. However, the 20-year-old Baby singer's recent public display of affection with Kendall Jenner at Riccardo Tisci's birthday party in Ibiza, Spain angered Gomez.
Meanwhile, Gomez, was presented with the Ultimate Choice Award, at the 15th annual Teen Choice Awards held at the Shrine Auditorium in Los Angeles.
She took to her Instagram account to thank her fans.
She captioned the picture: "Why do I always make this face?! I can't help but get all emotional and mess up my words but man, I am more in love with you guys than ever. Weather it's tweet or a surfboard. THANK YOU for your embrace. No matter what."