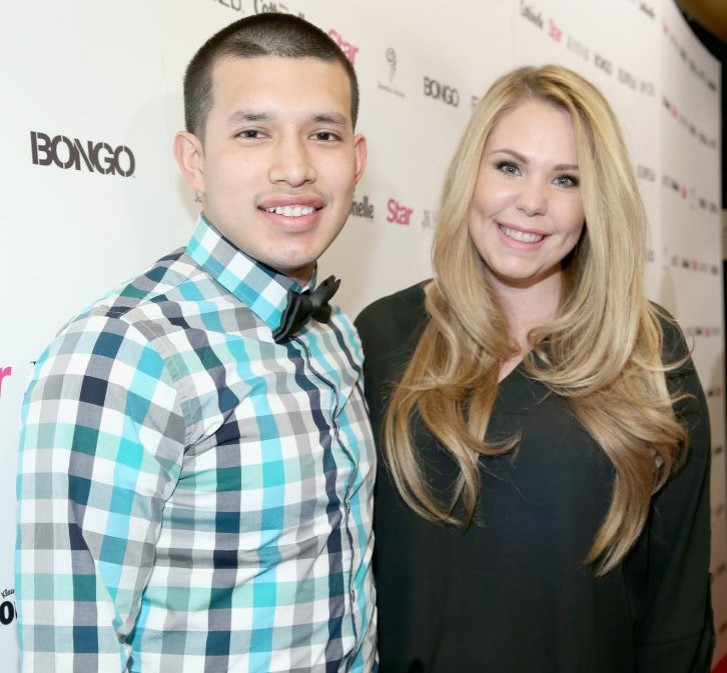 Teen Mom 2 star Kailyn Lowry has decided to say no to plastic surgeries and she has support from her ex-husband Javi Marroquin.
Lowry took to Twitter on 23 January to reveal that she was scheduled to get a boob job in Miami but changed her plans at the last moment. She tweeted saying, "I won't lie to y'all, I came to Miami for lipo & a boob job. But hours before my surgery, I decided I don't want to go through with it."
She also admitted that instead of spending on surgery, she is planning to get back to the gym again. "When I get home, I'll use the money I was gonna spend on surgery for a nutritionist & get back into working out," the mother of three shared with her followers on Twitter and ended the big news by saying, "Damned if i do and damned if i don't."
Lowry's former husband, Javi responded to her decision to not go through the surgery. He told E! News, "I'm super proud of her for making that decision. I used to tell her all the time to do it naturally. Good for her. The reward will be greater in the end."
Lowry and Marroquin were married for three years before filing for divorce in 2016. They also co-parent their 3-year-old son, Lincoln Marshall together. They went through a dramatic divorce, smeared with infidelity accusations, which was highlighted in the MTV reality series and even appeared on Marriage Boot Camp: Reality Stars in hopes of saving their marriage.
The Hustle and Heart author previously opened up about their divorce to host Dr. Drew Pinsky in Teen Mom 2 reunion special. The 25-year-old explained, "Before I said the deployment would make us or break us and for me, I think it had solidified my decision. I had not wanted to be with him prior to the deployment so once he deployed, it really sunk in that this is what it would be like if we got divorced. I started to really find myself and really be happy."
Revealing that her miscarriage was the final straw in their marriage, the reality star continued, "He doesn't see it but I was so out. I didn't want to be in the marriage anymore. It was before [the miscarriage] but I think that was probably the final straw for me. I wasn't nice to him, we stopped supporting each other, we fought all the time."