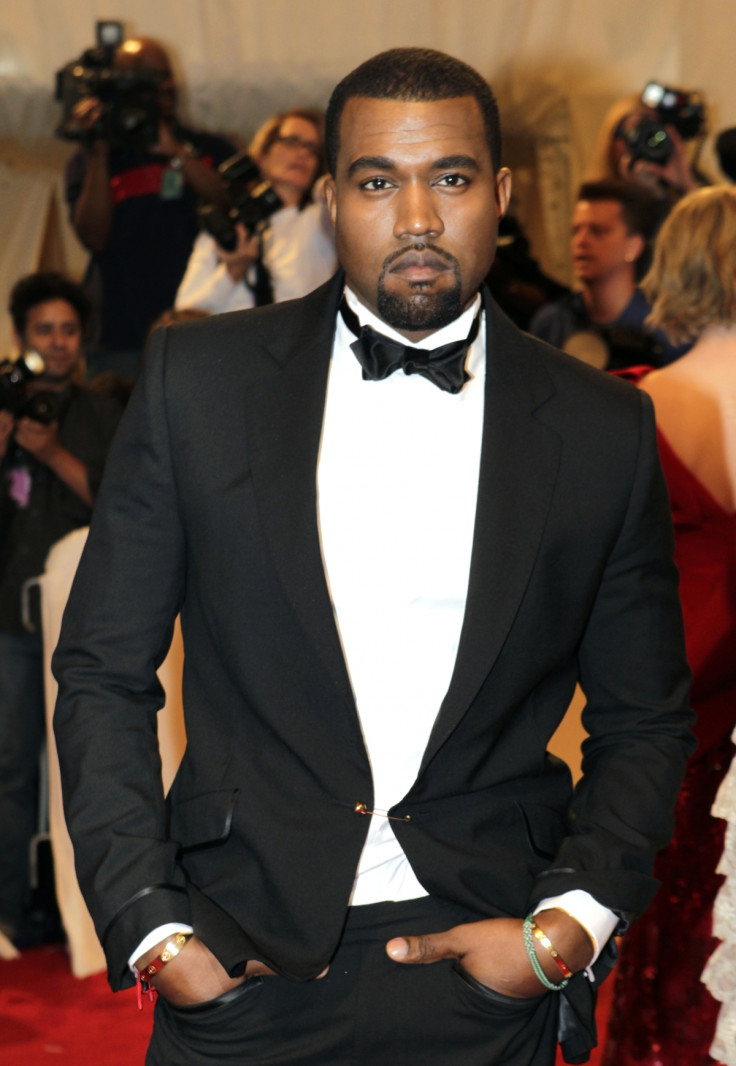 American rapper/record producer Kanye West has finally revealed why he prefers not to smile in photos.
During a speech at The Daily Front Row's Fashion Los Angeles Awards at the Sunset Tower Hotel, Kim Kardashian's husband said he was inspired by the images in a book from the 1800s he came across while working on his sixth studio album Yeezus.
"Back when I was working on Yeezus, I saw this book from the 1800s and it was velvet-covered with brass and everything," West said, according to E! News. "I looked at all these people's photos and they look so real and their outfits were incredible and they weren't smiling and people, you know the paparazzi, always come up to me, 'Why you not smiling?' and I think, not smiling makes me smile... When you see paintings in an old castle, people are not smiling cause it just wouldn't look as cool."
The 37-year-old, who presented an award to Milk Studios co-founder and creative director Mazdack Rassi at the event, said he believes fashion is God's work.
"In my opinion, God is the No. 1 creator, and anytime we create, we're an extension of doing his work on earth," he went on. "That's why we're here. What can we do for humanity? And you know, in a way, fashion is what defines the time."
"Everyone has some form of fashion every single day. We have the power to change the world. I believe that through design, because design is the closest to truth, problem solving truth is the closest to love, and love is the closest thing to God, and God is love," West said.
Meanwhile, the 34-year-old Keeping Up With the Kardashians star had previously revealed that she does not smile as it causes wrinkles.
Kim posted a photo with family friend Shamari Maurice on Instagram, along with the caption: "See I do smile... even laugh on occasion. Not too often though because it causes wrinkles @shammaurice"