American reality television star Kim Kardashian's feud with Beyoncé is not over yet.
According to Heat, the Keeping Up With the Kardashians star is reportedly "furious" with the Halo singer, after she recently hinted that she is pregnant with her second child, while Kardashian is facing difficulty conceiving the second time around.
Earlier this month, Beyoncé fuelled rumours that she is pregnant by posting a picture of herself on Instagram covered in sand, with her stomach shaped into a baby bump.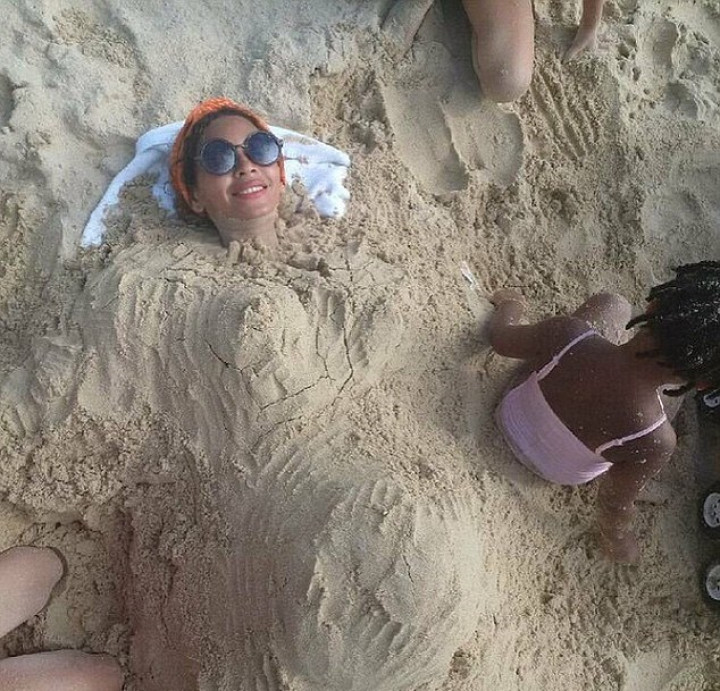 "She's been really open about how hard it is to conceive. In fact, it's the main storyline ion the next series of The Kardashians. For Bey to drop yet another pregnancy hint in the same week has really thrown her," a source said, as quoted by the Independent.
"Kim jokes that she and Kanye are at it like rabbits. She knows it makes for good tv, so she's trying to see the positive side, but she's really worried that it's not happening.
The insider added: "She's been joking that Bey should 'enjoy her moment' because when she and Kanye tell the world she's having another baby, it'll be the 'event of the year'."
Kardashian is also planning to avoid negative press when she falls pregnant, and husband Kanye West will style her this time, as she was highly-criticised for her maternity style while she was pregnant with North West.
"Kim wants all eyes on her. She's planning for Kanye to style her so she won't be mocked for her pregnancy wardrobe like last time and she has a diet plan that means she won't gain as much weight as she did when she was having North," the source said.
Although Jay Z and West are close friends, their wives do not appear to share the same chemistry.
Last year in May, Kardashian and Beyoncé were both at the 2014 Met Gala held at the Metropolitan Museum of Art in New York City, but chose to keep a distance from each other at the event.
Adding on, Beyoncé and Jay Z were noticeably absent from Kardashian and West's wedding in Florence, Italy on 24 May.