Kanye West has voiced his belief that his wife Kim Kardashian and the rest of her family should be winning Emmy Awards for their E! reality series Keeping Up With The Kardashians. The 38-year-old believes that the series deserves more recognition, not only because it is one of the "longest-running and most popular" series on television right now, but as it is "breaking ground".
Speaking in a lengthy two-hour interview with SHOWstudio, the hip-hop star spoke mostly about his in-laws, fondly saying: "My wife and her family shoulda had plenty of Emmys by now. I feel proud to be in a family that has so many people breaking ground for the generations to come. It's like, whoa, reality show! That's so f*****g new as an art form."
Despite the Emmy Awards having a designated category for outstanding reality programme, Keeping Up With The Kardashians has never been nominated for that specific accolade, although it has won numerous People's Choice and Teen Choice Awards.
The series has aired on E! since 2007 and is currently on its 10th season. It has closely documented Kim Kardashian's rise to fame as well as several storylines involving all of her family members, particularly her business ventures with sisters Khloe and Kourtney.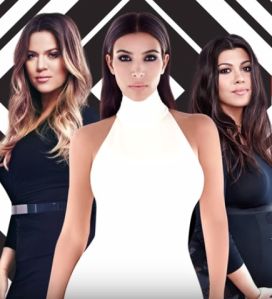 Similar programmes have been nominated throughout the history of the Emmys including The Osbournes and E! True Hollywood Story, but West explained that he thinks reality as a genre is not respected as much as it should be within the world of television because it is so different.
"Reality shows are considered to be like rap was when The Mondrian wouldn't let Run-DMC and motherf*****g Will Smith stay there because they were rappers," he claimed. "Or the idea of a reality star not being allowed into a fashion show or not being nominated for their show even if it's the longest running, and the most popular, and everybody I know watches it and s***.'
One thing that the Gold Digger hitmaker thinks has improved in the years that he known Kardashian, however, is the way that she is received by the public. "It's better now than it was, and I feel happy about that," he told the interviewer. But he admits that he still worries about bringing up two-year-old daughter North in the eyes of the world. "Any situation you're in, you're going to worry about raising your kids," he concluded.
"It's champagne problems. There's people who can't feed their kids. I'm alive. I'm breathing. We did a show. It's selling. We're doing a second season. I don't have no problems. I'm happy for the normal reasons to be happy. Because I married the woman of my dreams and I have a beautiful daughter and so many beautiful people around me. I have a son on the way. I have a lot of life ahead of me, and I have the opportunity to be completely rogue and the ability to support myself being who I am."