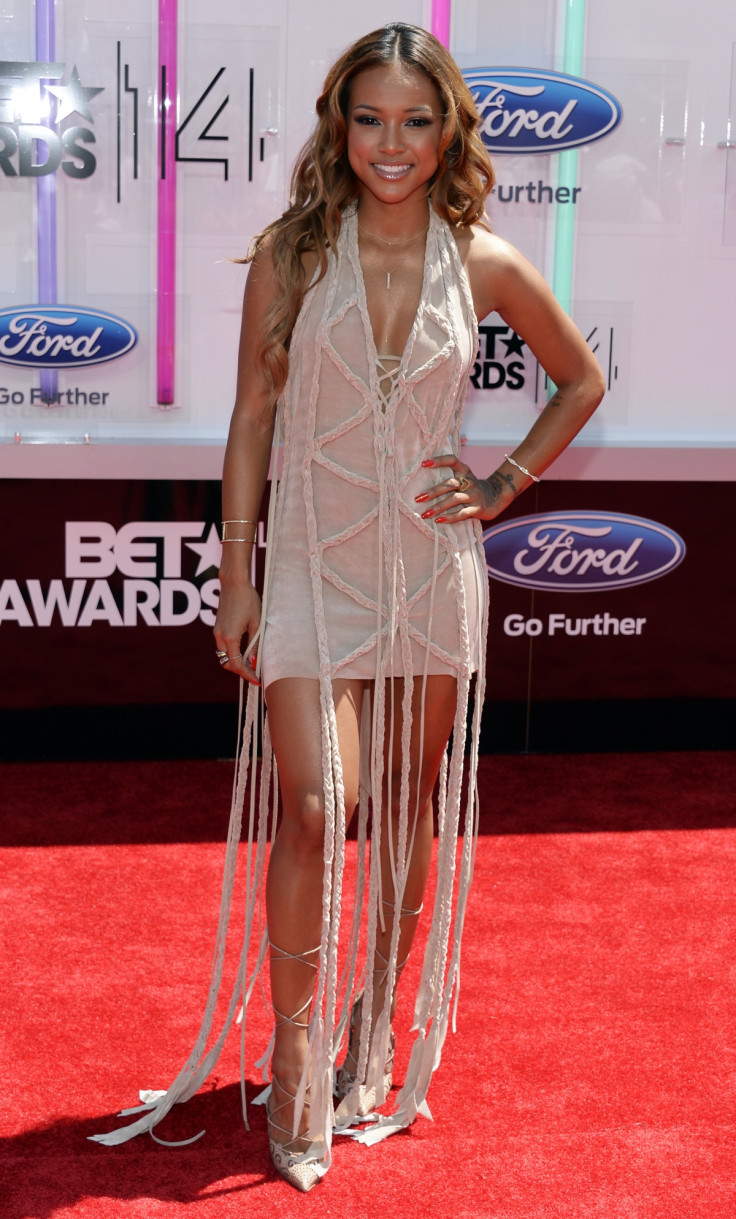 Just weeks after chat show host Wendy Williams urged Chris Brown's ex Karrueche Tran to work on establishing herself away from the r'n'b star, it looks like the 26-year-old is doing just that.
The budding actress is making waves in the acting world career after landing a daytime Emmy nomination for her role in the online soap opera, The Bay.
According to TMZ, Tran received a gong along with her fellow cast members in the Outstanding New Approaches Drama Series category.
Tran joined the cast in 2014 as Vivian Johnson, who returns to her hometown of Bay City, a fictional location in the outskirts of Los Angeles. She appeared in six episodes in season three, and is expected to reprise her role when the new season returns later in 2015.
Earlier in April Williams branded Tran a "thot" [which stands for "that hoe over there"] and accused her of using the Loyal hitmaker for fame.
Tran split from the r'n'b star after finding out that he had allegedly fathered baby girl with long-time friend Nia Guzman, declaring on social media that she didn't want a "baby drama".
Describing the model as a "Thot after a dollar", the TV personality, who is behind The Wendy Williams Show, one of the most successful syndicated talk shows on US TV claimed that Tran's televised interview on Iyanla: Fix My Life was contrived and revealed nothing new about their turbulent romance.
Williams took a swipe at Tran's intelligence, saying: "My thing with Karrueche – and we can't blame her – there aren't enough rooms at Harvard for everybody. There are some girls who have to date for a come up."
She added: "Karrueche, you are 26 years old and it's time you work on yourself because she is a cutie, but cute only last for 'this' long. Cute girls are a dime a dozen and there are girls in this audience cuter than you."