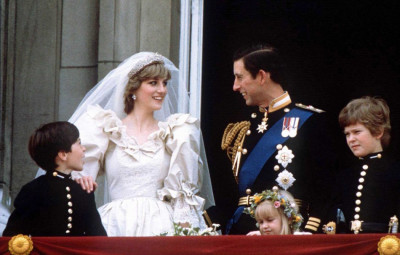 It was revealed that the Duchess of Cambridge's wedding dress attracted a record number of visitors to Buckingham Palace in July and August. The exhibition has raised around £8 million.
While Diana's historic garment has spent the past seven years on the road, Kate's wedding dress's £8 million will go towards palace renovations and Kate Middleton's own charity fund.
Both the dresses have made history nevertheless. Duchess Catherine's dress was created by Sarah Burton/Alexander McQueen. The iconic princess Diana's fabulously over-the-top creation was designed by David and Elizabeth Emanuel.
Start the slideshow to view the Historic creations.