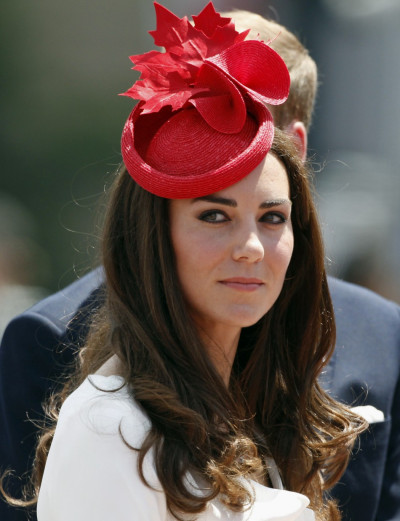 The Duchess of Cambridge, Kate Middleton, is undoubtedly a fashion favourite with her elegant sense of style and dressing. So, is it the "Kate effect" that is responsible for the incredible success of British fashion brand, Reiss.
Experts say so and even the company officials claim that the Duchess has indeed helped highlight their brand in the global fashion arena and boost their sales.
"There is no question that the Duchess of Cambridge choosing wear Reiss has impacted our brand. When she has been photographed wearing Reiss we have been inundated," Express.co.uk quoted a Reiss spokesperson as saying.
Time and again, the stunning Duchess has been seen opting for creations from the British clothing chain. In fact, it was in a cream asymmetric Nanette dress by Reiss that Kate first posed for her official engagement pictures.
Following this, the Duchess was seen in a nude Reiss creation while meeting U.S. First Lady Michelle Obama in May and a silk Peacock Reiss dress during her trip to the Epsom Derby in June.
Every time, Kate was seen in a Reiss creation, the entire collection by the brand sells out in a very short time.
This has led to surging of demands and hence profits as evident in the recent accounts filed by the company. According to the details filed, sales for the company surged to £87.6 million from £77.7 million while operating profits increased from £4.3 million to £8.5 million in the year to January 31, 2011.
Take a look at the stunning Duchess in various Reiss creations in the images given: