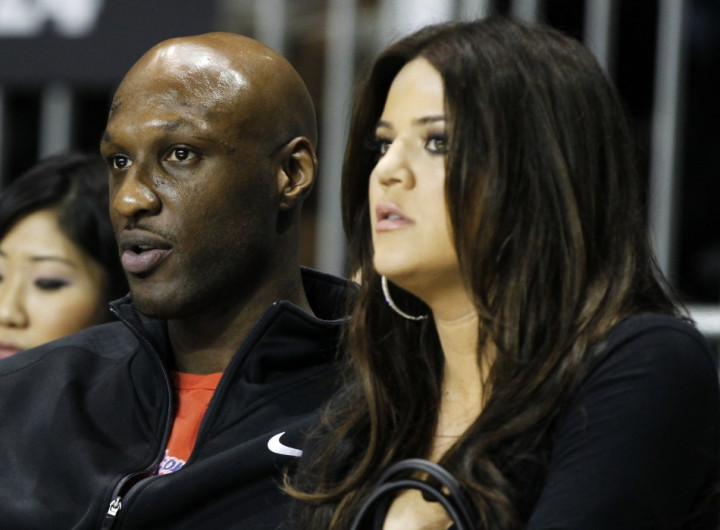 Lamar Odom is upset that his estranged wife Khloe Kardashian spent her birthday with boyfriend, French Montana.
The Keeping Up With The Kardashians star celebrated her 30th birthday on a yacht in New York City with the rapper, and her family and friends.
"While he wants nothing but for Khloe to be happy, he's jealous he wasn't there with her," a source told Hollywood Life. "He hates the fact she's with another man. He hasn't really come to grips that she's in what seems to be a real and committed relationship," the source added.
Kardashian's relationship with Montana is taking toll on Odom.
"It would be one thing if she and Montana were casually dating but this sh*t is for real and he's kinda pissed," the insider continued. "Guess that's life."
Acording to the website, the 34-year-old professional basketball player had reached out to the reality star to tell her how much he loves her.
"He made contact with Khloe on her birthday, but said it was real, real brief," the insider revealed. "He just wanted to tell her happy birthday and wish her well on this new decade in her life."
"He even told her he 'loves her' and she said, 'Thank you,' but she didn't say, 'I love you' back. He was slightly hurt by that but he understood," the source said.
"He just wants to be on her radar, whether it's good or bad, he just wants to be on her mind as crazy as that sounds. She was nice," the insider added.
Kardashian filed for divorce from Odom on 13 December, after four years of marriage, citing irreconcilable differences. The former couple's divorce is yet to be finalised.