A former North Korean spy has raised suspicion about the alleged assassins involved in the killing of Kim Jong-un's estranged half-brother saying they appeared to be amateurs. Kim Hyon-hui thinks the women, who are under detention, did not receive strict training to carry out a murder.
"I felt suspicious. They don't seem to have taken strict psychological and physical education and training in North Korea," Japanese newspaper Mainichi cited her as saying on Saturday (18 February).
The two female suspects, Siti Aisyah, the 25-year-old Indonesian woman, and a Vietnamese passport holder under the name of Doan Thi Huong, were arrested earlier this week in connection with the assassination of Kim Jong-nam on 13 February at Kuala Lumpur International Airport, Malaysia.
According to local media reports, one of the women told Malaysian police that she thought she was being paid to perform a prank.
"They would not have run away if that was the case," Kim Hyon-hui said.
Hyon-hui, who was trained to be a North Korean agent in the 1980s, also noted the timing of Kim's assassination and said it certainly has a link to North Korea. The 46-year-old died just a day before Pyongyang celebrated the 75<sup>th birth anniversary of its late leader Kim Jong-il — Kim Jong-un and Kim Jong-nam's father.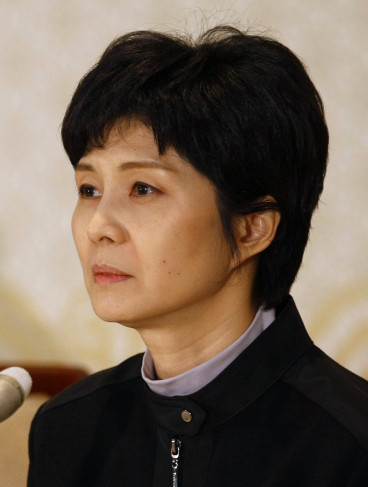 She also pointed out that Kim Jong-il's nephew Lee Han-young was also shot dead on the same day — 15 February — in 1997. Lee was a North Korean defector and was shot and killed in South Korea reportedly by two assailants suspected to be North Korean agents. They were never caught, according to a Reuters report.
Kim Hyon-hui, along with another North Korean spy, was sentenced to death by a Seoul court for planting a bomb on a Korean Air flight in 1987. The aircraft exploded in mid-air over the Bay of Bengal, killing all 115 passengers and crew on board.
She, however, received a presidential pardon in 1990 after gaining sympathy that she was used as a pawn by North Korea. Media reports suggest she kept a low public after her release from prison.
Meanwhile, Malaysian police confirmed on 18 February that they had arrested a North Korean man, the fourth suspect, in connection with Jong-nam's murder. The third suspect, believed to be the boyfriend of one of the female suspects, was arrested on 16 February.