Reality TV star Kim Kardashian recently celebrated reaching 100m followers on social media, but it appears her mind-boggling virtual popularity does not extend to real life.
The 36-year-old entrepreneur and style icon settled down to watch an episode of Family Feud on Friday (19 May), only to find herself named as the "most annoying" celebrity by a contestant.
In a recording of the episode posted on her Snapchat account, host Steve Harvey can be heard asking: "Which celebrity do you just wish would go away?"
"Kim Kardashian!" replied the male contestant, almost instantly.
And this seemed to echo the mood of those in the studio, as the name proved the most popular choice with 18 votes, while the audience cheered.
Kardashian is a fan of the long-running show, having previously starred in her own episode back in 2008, with Khloe and Kourtney. The siblings appeared alongside Kris and pre-transition Caitlyn.
Facing off against the family of NFL legend Deion Sanders for $50,000 (583,000), the Kardashians were roundly defeated, only reaching 82 points — not enough to progress through to the next round.
Initially famed for a sex tape, Kim has gone on to find success with Keeping Up With The Kardashians.
Family tensions
Ahead of the post, the family had been dealing with a lot of internal tension that reflects the game show.
Earlier this month, elder sister Khloe Kardashian, 38, branded Kim a bully in a dramatic episode of KUWTK, as the family partied in Costa Rica.
Caitlyn Jenner has also sparked controversy following the release of her memoir Secrets Of My Life, which includes anecdotes of her life pre-transition, including the revelation that she used to try on the girls' makeup.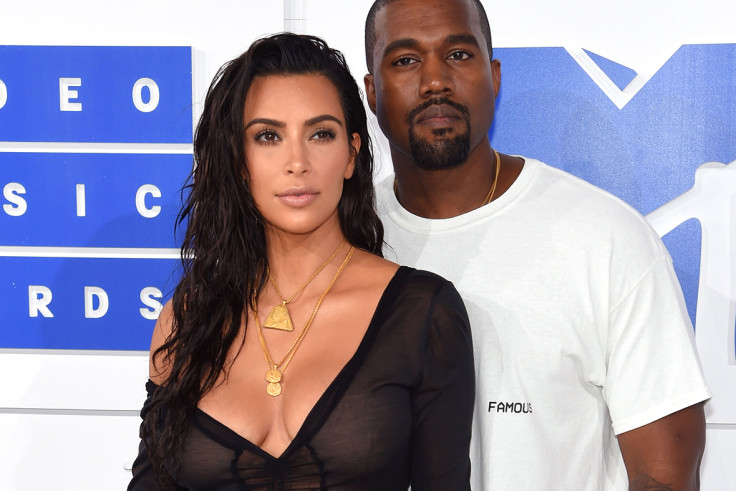 The latest setback follows months of tension for Kardashian, a mother-of-two.
In the early hours of 3 October 2016, the reality star was held at gunpoint as five masked gunmen forced their way into her luxury apartment and took off with $11m worth of jewellery, including the £3.5m wedding ring given to her by rapper husband, Kanye West.