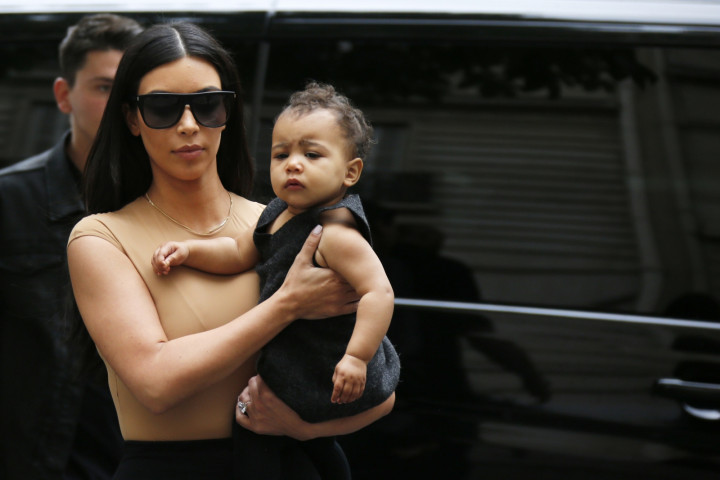 US reality TV star Kim Kardashian claims the top spot in a Reality TV Richest List, released by the Sun on Sunday, with a fortune of £39m.
She initially came to the public's attention when she won £3m ($4.9m, €3.8m) from a lawsuit when her sex tape with ex-lover Ray Jay was leaked online.
TV channel E! then approached her in 2007 to make the reality show Keeping Up With The Kardashians. There have so far been nine seasons and four spin-offs. A further three seasons were set up in 2012 in a £25m deal. For each episode, Kardashian receives £50,000.
Other lucrative contracts include a reported £1.5m for slimming supplement QuickTrim, £1.5m and £1.2m to launch website ShoeDazzle.
Her 72-day marriage to first husband basketball player Kris Humphries in 2011 netted Kardashian £6m in a number of TV and magazine deals.
Now married to Kanye West, Kardashian is said to earn up to £10,000 for tweeting about products to her 23 million Twitter followers.
Computer game star
This summer's release of her mobile phone game about her glamorous life as a reality star, Kim Kardashian: Hollywood, could double her earnings by next year, bringing in around £50m.
However, Kardashian's spending is as extravagant as her income. Her spending sprees are legendary and include a $115,000 watch, a $10,000 ring, and a $100,000 shopping spree at designer fashion store Hermes.
She is also reported to spend £66,000 a year on beauty treatments and products.
Fearing for her daughter North's safety, Kardashian is said to have paid £308,000 to hire a body double for her.
North receives a great deal of attention from photographers, so Kardashian and her husband Kanye West have taken measures to allow the youngster and her nanny to go out undetected.
Baby body-double
A source told Grazia magazine: "Kim and Kanye hired the lookalike to shield North from the paparazzi.
"There were auditions held in LA at a specialist agency and in the end they found a child who is the spitting image of their daughter.
"They also hired a body-double nanny, who they hope will really throw paps off the scent."
In terms of property, Kardashian owns a £12.3m mansion in Hidden Hills, California with multiple pools, a vineyard and eight bedrooms, which was once owned by Lisa Marie Presley.
The 33-year-old also owns a £3m Beverly Hills mansion, and a £6.8m Bel Air house.