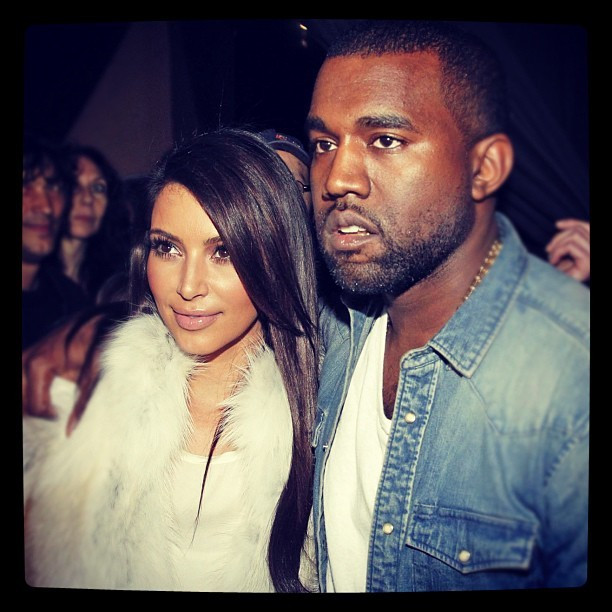 Kim Kardashian and Kanye West are reportedly set take their relationship to the next level by moving in together.
According to reports, the couple, who have been dating for three months, have both put their homes on the market and have been househunting together.
A source told Life & Style magazine: ''They are preparing to move in together, it's moving that quickly. If things continue at the speed they're going, Kim and Kanye will rent a new house together.
''They wouldn't buy yet. They just want to live together without being fully domestic until they're ready to have a family.''
The 31-year-old reality TV star is said to be head-over-heels in love with her 34-year-old rapper beau, while waiting to be divorced from her estranged husband, Kris Humphries.
Celebrity website TMZ reported that Kardashian has put her stunning Beverly Hills villa, purchased in 2010, on the market with an asking price of $5m (£3.25m). West's Hollywood Hills home, which he bought in 2003, has also been put on the market, after he previously tried to sell it for $3,995,000 in 2010.
The Keeping up with the Kardashians star, who previously dated Ray J and Reggie Bush, was friends with the Gold Digger singer for a number of year before they started dating.