She may have earned fame and fortune by turning her life into a soap opera, but it seems Kim Kardashian has finally agreed to keep something private.
The reality star has reportedly been busy planning her marriage to Kanye West, and the rapper has decreed that the wedding will be a private affair, with no paparazzi allowed.
According to Radar Online, West has also ruled that the couple will not sell the wedding photos for profit. Instead, they will consider donating any proceeds to a charity such as the Skin Cancer Foundation.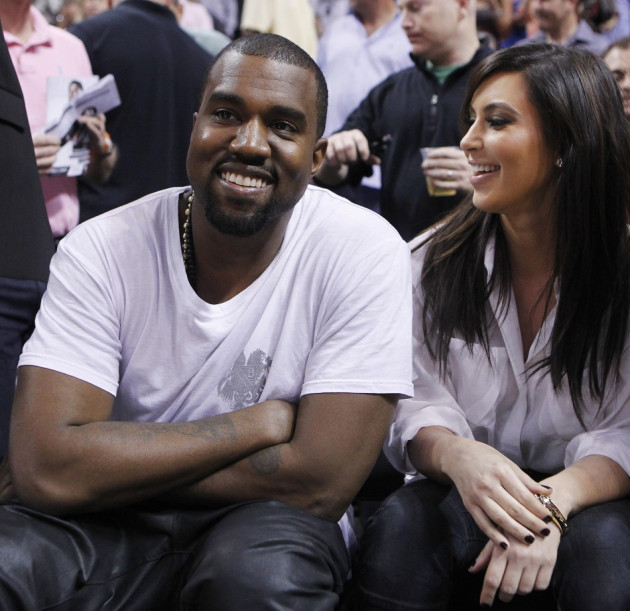 Radar Online quotes a source close to the Kardashian family as saying Kim and Kanye, who are expecting their first child together in the summer, will be married in a lavish Los Angeles wedding. However, the ceremony will not take place until after their child is born.
According to the source, the 32-year-old mother-to-be will wear an "ethereal white wedding dress" on the big day and the couple want a location "where they can hear the waves and be married under the moon and stars".
In addition, it is also believed Kanye has ruled the wedding will be a private affair - no paparazzi.
The Divorce Deal
Of course, all of this is dependent on Kim Kardashian and Kris Humphries completing their divorce. However, while this may still take some time, it is unlikely to change Kanye's decision to marry the girl he has called his "perfect bitch".
The source believes the couple has been "talking about marriage for a long time" and that it is "something they've been looking forward to for a while".
Homes, Expensive Homes
Meanwhile Kardashian has reportedly sold her $5m Beverly Hills mansion, while Kanye's $3.3m Hollywood Hills house is also for sale.
In January, the couple purchased a new home in Bel Air - a 10,000 sq ft, five bedroom residence - for a reported $10.75m. But barely a few months later, NY Daily News believes the two have sold the house, for a $1m profit.
Kardashian is now reported to be house hunting in Paris, New York and Milan.