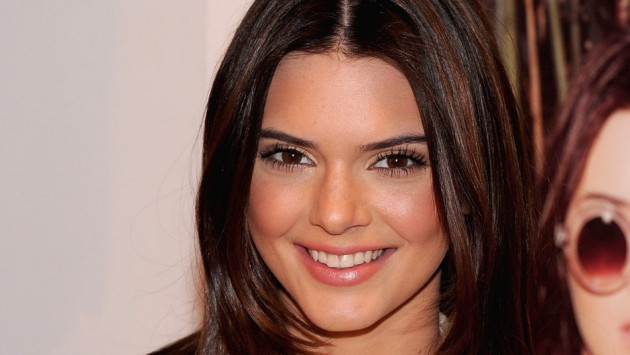 She may not be able to legally drink in the US, but now that Kendall Jenner is 18 she has the right to vote, purchase cigarettes, get a tattoo - and do porn.
Kim Kardashian's little sister has reportedly been inundated with offers from adult film companies to make her porn debut after celebrating her milestone birthday.
According to TMZ, the porn companies believe that Jenner having sex on film could potentially be a bigger hit that her older half-sister Kardashian, who rose to fame after her sex-tape with R&B singer Ray J was leaked in 2007.
Bangyoulater.com, one the biggest porn firms in America, is allegedly willing to pay the reality star and budding model $1.8 million for the privilege. Other interested parties include Brazzers, Babes and Digital Playground.
It is not known whether Jenner, who has often spoke of her plans to become a Victoria's Secret Angel, is considering the offer.
The Keeping up with the Kardashians starlet was showered with congratulatory messages as she celebrated her birthday over the weekend.
Kardashian led the tribute with to her younger sister by posting a collage on Instagram with the caption: "Happy 18th Birthday to the sweetest girl I know @kendalljenner I hope your adult years are filled with happiness & so much [love]."
Khloé Kardashian Odom wrote: "Happy birthday Kendall!!!!! 18 years ago my life was changed forever because of you! The joy and peace you bring to so many lives are just a few of the rare gifts your spirit possess.
"I couldn't be prouder of the woman you are becoming. Happy birthday to my best friend, my roommate, my puppy sister, my heart. Sisters by blood, best friends by choice."
Jenner has not commented on the porn offers.