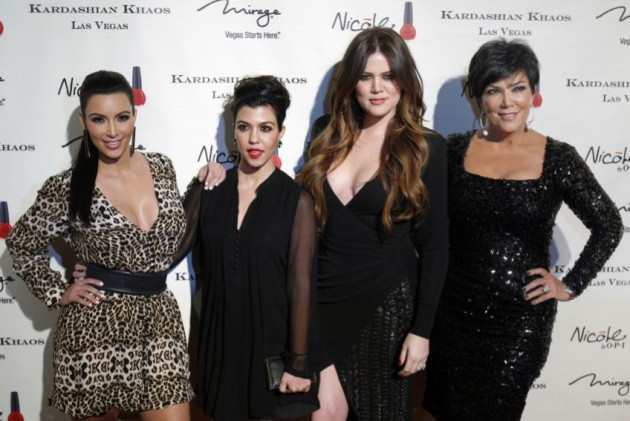 American reality star Kim Kardashian is all set to come up with a baby line in collaboration with her sisters Kourtney Kardashian and Khloe Kardashian.
"I think a baby line is what's next for us, and we definitely would have a lot of experience with what we would need to make that line a success and we're excited about it", new mum Kim said.
Kardashian's close friend Lloyd Klein has also reinstated the same. "I am sure she is going to come up with a line for babies," Klein confessed to Confidenti@l.
"It is very cute to design for babies. [It would be] soft colors, pastels, something very dreamy and still trendy. I do have a line that I am trying to put together for children, for babies, and it is called Baby Lloyd, but we are not there yet. There is still a way to go," Klein stated.
Speaking of his relationship with the Kardashian family, Klein continued: "They [the Kardashians] are doing clever moves. They are fantastic and beautiful - so it works. [Kim] has a very pretty face. She is a very clever lady, and I think she wears the clothes beautifully," he added.
Meanwhile, Kardashian has stated that she will take up her beau Kanye West's surname after marriage.
She confessed to People magazine that her name would be Kim Kardashian West.
West, on the other hand has been going all gaga over Kardashian even comparing her with Michelle Obama.
"There's no way Kim Kardashian shouldn't be on the cover of Vogue. She's like the most intriguing woman right now. She's got Barbara Walters calling her like every day," West bragged to Ryan Seacrest on his show.
"And collectively, we're the most influential with clothing. No one is looking at what [President Barack Obama] is wearing. Michelle Obama cannot Instagram a pic like what my girl Instagrammed the other day," he added.