A ceremony for Saudi Arabia's new king has been held in the capital Riyadh, following the death of King Abdullah.
Saudi King Abdullah bin Abdulaziz al-Saud died in hospital, on Friday (23 January).
King Abdullah's brother, former Crown Prince Salman bin Abdulaziz, was immediately declared King by the Royal Court.
In a traditional Islamic investiture ceremony, King Salman, 79 received oaths of loyalty as dignitaries gathered for the ceremony in Riyadh.
Hundreds of people lined up outside the royal palace to pledge allegiance to their new ruler, while thousands more have taken to the streets of Saudi Arabia mourning Abdullah.
Video images showed the late King's body adorned in a simple beige shroud, being carried at his funeral at a mosque in Riyadh. He was later buried in an unmarked grave in keeping with local religious customs.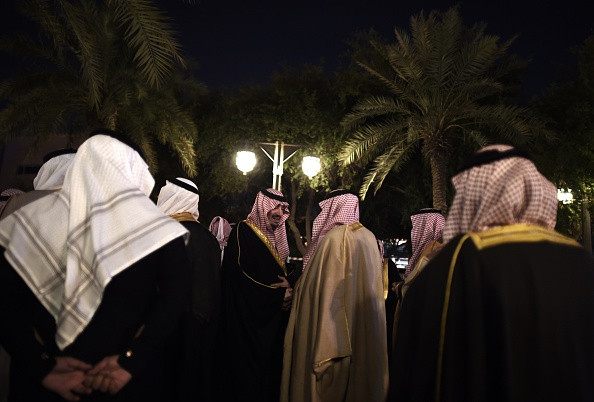 Salman, who was the Crown Prince, had represented Abdullah at recent public events due to the late king's ailing health. Abdullah was admitted to hospital on December 31 suffering pneumonia and was breathing with aid of a tube.
Another of his half-brothers Muqrin has been confirmed as the new Saudi Crown Prince.
Speaking at the investiture, King Salman announced he will continue the economic and foreign policies of his predecessors and called for unity among Arab states.
"We will continue adhering to the correct policies which Saudi Arabia has followed since its establishment," he said.
"The Arab and the Islamic nations are in dire need of solidarity and cohesion."
American President Barack Obama is expected to speak to King Salman in the coming days.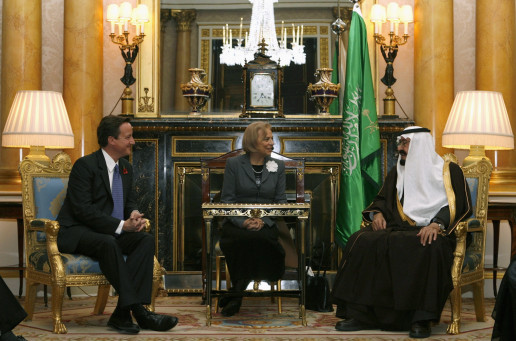 Meanwhile, world leaders have paid tribute to the late king Abdullah, who led the world's largest oil producing nation and was renowned for encouraging reforms to the kingdom including greater freedom for women and economic deregulation. He also launched projects to build new economic cities, universities and high-speed railways. Saudi Arabia has been among several Gulf countries taking part in a US-led air campaign against Islamic State and is also a key US ally in the fight against al Qaeda.
However, the harsh sentence of 1000 lashes and ten years imprisonment imposed on blogger Raif Badawi has highlighted the kingdom's fierce punishments of alleged dissenters.
The Prince of Wales, representing Her Majesty The Queen, and Prime Minister David Cameron are to travel to Saudi Arabia to pay their condolences. On hearing of his death, Iran offered condolences and said Foreign Minister Mohammad Javad Zarif would travel to Riyadh for an "official ceremony".