A survivor of the Las Vegas mass shooting has given a chilling account of how he narrowly escaped with his life after being shot in the head.
Canadian Braden Matejka was one of 22,000 concertgoers enjoying the final day of a country music festival on Sunday (1 October) when bullets starting raining down on the crowd from a nearby hotel.
He told of how he and his girlfriend, Amanda Homulos, desperately ran for cover and sheltered in a tent – before it was torn apart by yet more gunfire.
As others around them were being shot, Matejka says he suddenly fell face-first to the ground while trying once again to flee to safety.
"I was like, 'I think I've been shot in the head', and [my girlfriend] looked and there's blood all down the back of my head, down the back of my neck and my pants," he said.
"I felt it and it was, like, spraying out. I held it [the wound] and we ran to another cover where four other people helped me; they took their shirts off and wrapped it around my head and helped me get to the road.
"[My girlfriend] asked the police to help and they stopped a random passer-by and she let me go in the back of her car. She brought me to the hospital."
Matejka says the bullet narrowly missed his brain, instead skimming along his skull and coming out around three inches across.
"If it was an inch over or even a different point of trajectory, it would have been in my brain and I would've been gone," he said.
Matejka become one of more than 500 hurt in the Las Vegas shooting. The massacre is the deadliest mass shooting in the US history, with 58 victims killed.
"It really makes you appreciate life more and have a completely different outlook," Homulos said, having managed to escape unhurt.
Stephen Paddock, a retired accountant and high-stakes gambler, was named by police as the gunman behind the atrocity.
Having taken his own life after around 10 minutes of shooting, his dead body was found alongside a small arsenal of 23 firearms in his suite on the 32nd floor of the Mandalay Bay Hotel.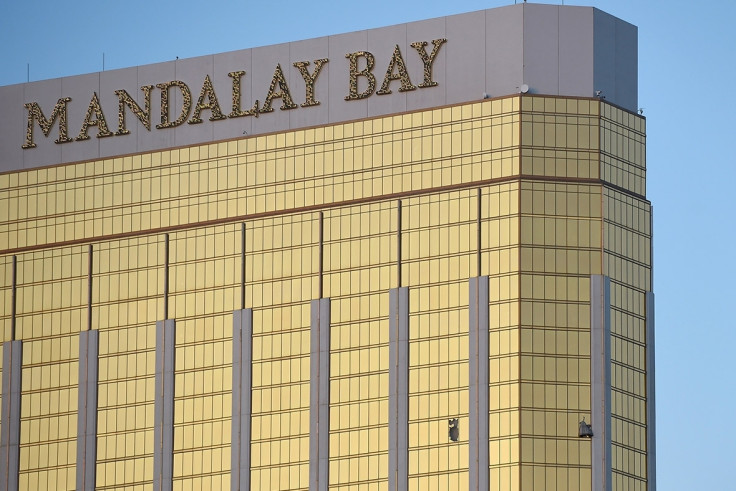 Paddock used two broken-out windows of the hotel room to rain bullets on the Route 91 Harvest music festival crowd below, with witnesses likening the rampage to shooting fish in a barrel.
Police say the attack was "extensively" planned, with SWAT teams finding cameras planted in and around the suite to give Paddock advanced warning of approaching officers. Subsequent searches of his home in Mesquite, Nevada, uncovered more firearms, explosives and several thousand rounds of ammunition.
Investigators are still trying to understand why a man with no known record of violence or crime would open fire on a concert crowd from a high-rise hotel.
They have focused their attention on his girlfriend, Marilou Danley, 62, who was away in her native Philippines at the time of the shooting.
Having since arrived in Los Angeles on Tuesday, she has told officers Paddock was a "kind, caring, quiet man" with whom she hoped to spend her future. She said she had no idea he was planning a massacre, police said.
His family are similarly baffled, saying they had no inclination there was anything wrong.
In the latest update on the investigation, authorities said on Wednesday they believe Paddock had an escape plan should he have managed to evade officers.
Clark County Sheriff Joseph Lombardo declined to elaborate but said the gunman had 1,600 rounds of ammunition and 50 pounds (23 kilograms) of an explosive commonly used in target shooting in his car.
It wasn't clear what, if anything, Paddock planned with the explosives, Lombardo said.