William Shatner has revealed he will be unable to attend the funeral of his close friend and Star Trek co-star Leonard Nimoy.
Nimoy, who is best-known for his portrayal of Mr Spock in the iconic sci-fi TV series Star Trek, died on Friday 27 February, aged 83.
Shatner, who played Captain Kirk in the cult sci-fi series, said on Saturday he could not make the service because he already had plans to appear at a Red Cross ball in Florida.
"I feel really awful," he tweeted. "'I am currently in FL [Florida] as I agreed to appear at the Red Cross Ball tonight. Leonard's funeral is tomorrow. I can't make it back in time. Here I am doing charity work and one of my dearest friends is being buried. So maybe tomorrow we come together here and celebrate his life," he added.
I feel really awful. Here I am doing charity work and one of my dearest friends is being buried.

— William Shatner (@WilliamShatner) February 28, 2015
Nimoy played the half-human, half Vulcan scientist and Second-In-Command of the StarShip Enterprise in the popular US TV series. Spock's enduring relationship with Captain Kirk was pivotal to the show and their close relationship continued off-screen. When news broke of Nimoy's passing, Shatner paid a personal tribute to the star, saying he had loved him "like a brother".
President Barack Obama also released a statement following news of his death after Nimoy lost a long-running battle with lung disease. "Long before being nerdy was cool, there was Leonard Nimoy," said the President. "I loved Spock."
George Takei, who played Sulu, tweeted a touching message writing: "We return you now to the stars, Leonard."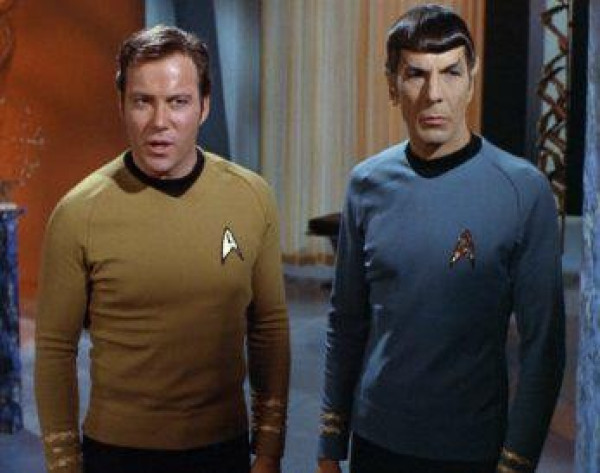 In 2014, Nimoy revealed he had been diagnosed with chronic obstructive pulmonary disease, which is triggered by smoking. He urged his fans to learn from his experience and kick the habit for the sake of their health.
"I quit smoking 30 years ago. Not soon enough," he tweeted to his 1.2 million followers. "Don't smoke. I did. Wish I never had. LLAP"
The son of Russian Jewish immigrants, the actor played Spock in the original 1960s Star Trek TV series and the subsequent movies in the successful sci-fi franchise.
He was also known as a poet and photographer and starred in and directed a number of movies outside of Star Trek.
Leonard Nimoy is survived by his wife, Susan, children and grandchildren.