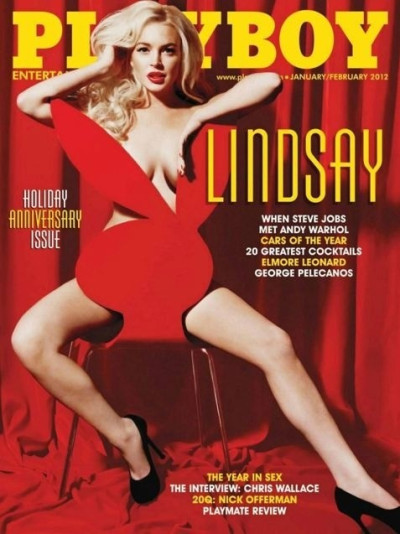 Lindsay Lohan recently caused a media frenzy when the infamous cover of her raunchy nude Playboy shoot leaked online, but rumours have now surfaced that the leak may not have been a mistake after all.
Some online critics have even gone as far as to suggest that the Playboy leak was just a publicity stunt to help boost the embattled actresses' stuttering career after the unnamed hacker, accused of posting the picture online denied stealing the photos, claimed that they were found on peer-to-peer file sharing website.
Due to the global media interest that the leaked nude picture generated, Playboy was even forced to bring forward the release date its January/February issue that the actress was reportedly paid $1 million (£640,000) to pose naked for.
For now we will offer Ms Lohan the benefit of the doubt, but if this was simply marketing strategy for her career than it definitely has brought her back with a bang.
She has now joined the growing line of celebrities from actors to singer, who have had incriminating photographs of themselves posted on the internet.
Whether you believe that these images of celebrities with their kit off are just 'leaked' to help them regain some media interest when they are struggling in their careers or launching a new product, or not, these stars prove that taking saucy photographs of yourself when you are mega famous isn't always a good idea.
Here we have a look at the best leaked celebrity nude photos of all time.