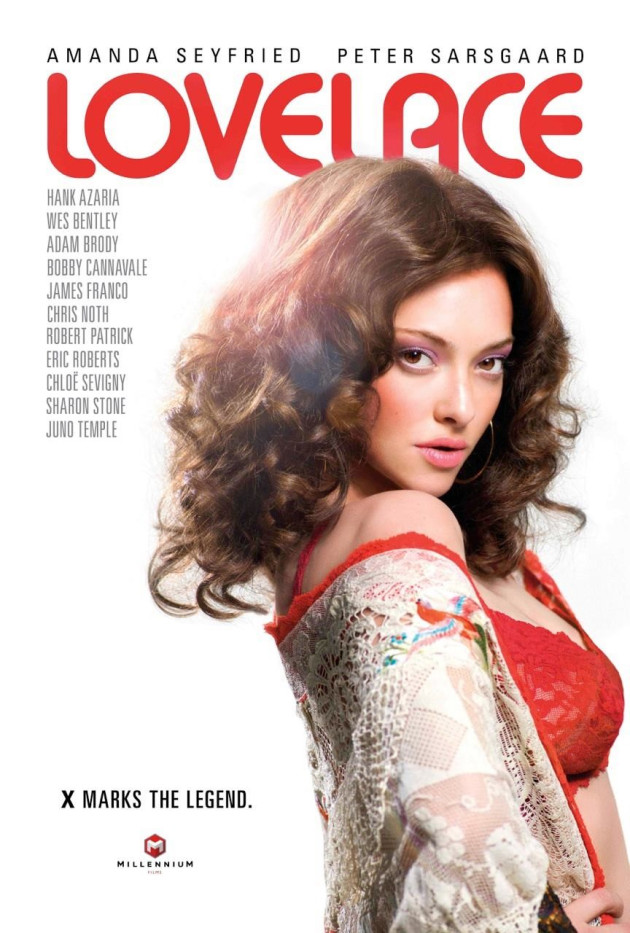 The first look of the much talked about biopic on porn star Linda Lovelace is out. Lovelace will capture the drama surrounding her life between the ages 20 and 32. It is scheduled to hit the screens on August 9. Mean girls actress Amanda Seyfried plays the role of Lovelace, the famous star of the 1972 porn movie Deep Throat, which was a super hit. The movie revolves around her early days in the porn industry, her rise to fame after Deep Throat and her activist days when she spoke out against the industry that made her famous.
Seyfried landed the role after Olivia Wilde, Lindsay Lohan and Kate Hudson dropped out, Lovelace, directed by Rob Epstein and Jeffrey Friedman features cameos from James Franco and Sharon Stone. Franco is seen as the young Hugh Hefner. It also stars Debi Mazar, Chris Noth and Chloe Sevigny.
Sex and the City star Sarah Jessica Parker, who was previously confirmed to have played the role of iconic feminist Gloria Steinem, later dropped out from the movie.
"It was difficult because, obviously, the circumstances are not ideal," Parker stated. "I obviously conveyed that to the filmmakers [and] that I was aware and I was sorry for the reasons that they had to reach out to me," she said.
"Also, of course, the somewhat daunting task of playing somebody with very little time [to prepare], who was obviously such an important person in the women's movement, but also played such a pivotal role in Linda's life. And to do it well and properly and not an impersonation, but rather a complete person with not a lot of screen time and not a lot of preparation," Parker added.
Seyfried stated that preparing for the movie, which is tipped to be one of the best in her career, was exciting and terrifying at the same time.
"I've read everything I can possibly read and now I just have to start physically getting into a mode. She was such a different person than what we expect. It's a good story to tell, and I'm really, really excited about it,"Seyfried added.
Scroll down for the video.
[Video Courtesy:Youtube/UpdownHolic]