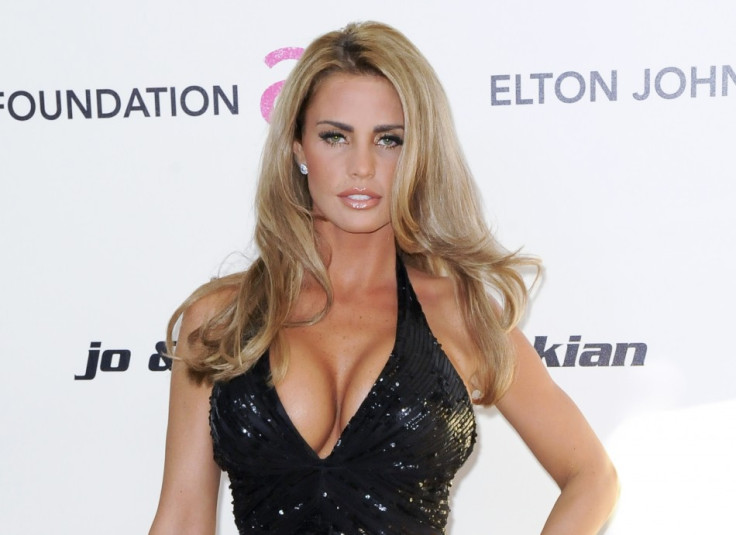 Katie Price caused quite a stir when images of her showing off her ample assets during a recent sunshine break to the Maldives, but it look like the reality star may be in hot water after indulging in some topless sunbathing in the Islamic nation.
The Sun reports that the mother-of-five could face a police probe after breaking the island country's strict nudity laws. "This is not allowed and, if it is true – and complaint is made – the local station will start to investigate," a police spokesperson said. "This is against the law and we take these allegations very seriously."
The gov.uk site states that visitors "should be sensitive to local dress standards when visiting non-resort islands. Nudism and topless sunbathing are not allowed anywhere, including on resort islands."
Alcohol is also prohibited everywhere except resort hotels, with pork only available for a premium rate at resorts.
Anyone caught breaking the rules face a hefty fine and even prison.
Price, 38 – who was soaking up the sun with husband Kieran Hayler and her children – was photographed topless in the Indian Ocean on 27 March. In the images, the scars from her numerous breast augmentations were on full display, the most recent being the procedure she had in July 2016.
After she faced a barrage fo abuse online, former rival and celebrity Big Brother star Nicola McLean came to her defence, saying she looked fantastic for her age." She's a 38-year-old mum of five for goodness sake. I'd love to look like her. She's got a figure to die for," Mclean wrote in the Sun. "People will try to find fault with anyone who looks that good and Katie is the last person who should have to suffer from small-minded judgment."
IBTimes UK has reached out to Price's representatives for comment.